SELF-LEVELING PIPE HOOK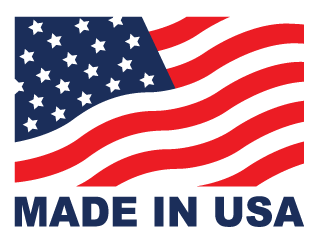 LIFT 8 FOOT PIPE SECTIONS WITHOUT THE NEED FOR HYDRAULICS.
The Kenco self-leveling pipe hook is an excavator attachment that provides a safe and efficient way to place, move, and set 8 foot sections of pipe at a time. This particular model of the self-setting hook has a built-in cylinder that automatically adjusts the weight of the pipe to achieve the proper balance point.
C HOOK MODELS UP TO 4 TON CAPACITY
Kenco pipe hooks will handle any shape or type of 8 foot pipe sections and are available in both 3500 and 9000 lb capacities. This c-hook pipe lifter is also available as a mechanical pipe hook with an adjustable angle feature. Contact Kenco for more automatic release lifting hooks, custom lifting options and Kenco attachments online.
CERTIFIED PERFORMANCE
Kenco's pipe handling equipment products, such as these pipe wall hooks, are designed, manufactured and tested in compliance with the latest revisions of the ASME B30.20 and BTH-1 standards and are accepted by OSHA, CanOSHs, as well as virtually all other worldwide standards.
All Kenco lifting products are hand tested by our engineering staff before they leave our facility.
Used for a wide range of jobs where RCP is used:
Storm Sewer & Sanitation Systems
Large Irrigation Projects & Trench Work
UNIQUELY DESIGNED FOR REINFORCED CONCRETE PIPE
PROTECTS BELL END OF PIPE
AVAILABLE IN 3500 AND 9000 LB CAPACITIES
SELF LEVELING ACTION UNIQUE TO KENCO LIFTING ATTACHMENTS
The Kenco Self Leveling C Hook is the only self leveler pipe attachment in the industry. The exclusive balancing mechanism is housed inside the hook body. The operator simply slides the hook fully into the pipe, then lifts and moves it to the destination. The weight of the pipe automatically levels itself. Self-leveling models are available in a 3500 and 9000 LB capacity, both available in Kenco's Online Store.
The Pipe Hook Can be Easily Converted to a Box Culvert Lifter
These box culvert wings are designed specifically for the job at hand. They are attached via a keyway system to each side of the hook's main body. The mechanics of the lift process remain the same as for lifting RCP. The operator approaches the culvert from the side to insert the hook. The wings then help to stabilize and balance the culvert assuring that no tilting or twisting occurs during the lift process. Each lift happens in a single smooth motion with the set and release step occurring just as quickly. It's a safe and efficient way to increase your productivity while saving you from purchasing multiple lifts for each job individually.
This is in response to a survey sent to us by Kenco with regards to the Pipe Hook currently in use on Bowen Engineerings' Seymour project. It is our first experience with your products. I am including some photos of the hook in action laying C-76 60 inch RCP. We are pleased with the hook and have seen greatly reduced hook/set cycle times during the laying operation. Safety with the hook compared to traditional methods of C-76 pressure class RCP ( i.e.: chains or steel cables) is much better. This is our first experience using the hook. All that is required to place the pipe in the ditch is to connect a 15 foot rigging to the excavator. Our placement method up to this time has been to use a rigging chain 3/4 inches in diameter and weighing in at about 300 pounds, a difficult method to say the least. Steel chokers are another often-used method. Balancing and removing with these methods are much more time-consuming. Time is money on the site and we have seen time improvements of 60% for a hook/set cycle. I would rate the Kenco Pipe Hook a 10 for setting pressure class RCP. I would not recommend the hook to other contractors because I believe it provides us with a competitive edge."
Bowen Engineering Corporation - Pat Johnston
Seymour, IN
We installed 84 inch – 25,000 pound elliptical pipe in record time… time improvements of 60% for a hook/set cycle.
Phoenix Construction - Matt Marshall
Panama City, FL
We use the Pipe Hook every day to put in storm drainage systems. The Pipe Hook is much easier and less time-consuming than using slings and cables. The Pipe Hook has saved us time and money.
Herman Price, Trader Construction
Pope Air Force Base, NC