USE THE POWER OF YOUR CURRENT MACHINERY TO LIFT ANYTHING…
When you need custom lifting, Kenco engineers will assess the situation, design a solution, and provide comprehensive pricing and fabrication timelines of custom lifting equipment.
The OSB Lifter (left) incorporates pins that retract behind the outer plate when pressure is released. This allows it to maneuver the wall without damaging it, and ensures a grip that won't allow slipping when it is lifted.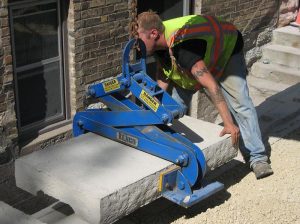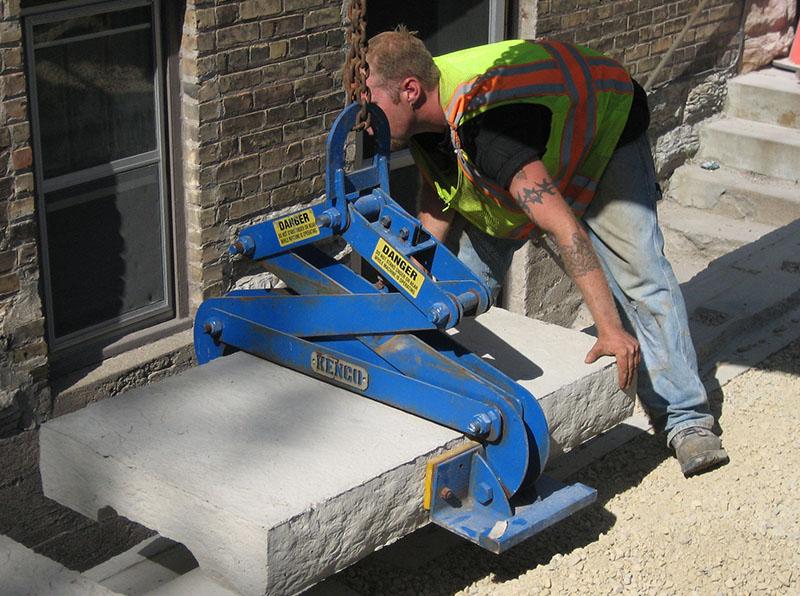 Above: The Capstone Lifter was designed based on customer requests to provide a safe way to pick up and place precast Capstone block. It will handle 1200 pounds and has a grip range of 24 to 26 inches.
SIMPLE SOLUTIONS TO YOUR LIFTING NEEDS
Our engineers are continually working on project-specific lifting solutions. These almost always begin with a customer request to develop a way to increase productivity, and to do it safely. Such was development of the Capstone Lifter.
By using the same technology that has made our Barrier Lift models so successful, the engineering team designed and built a stone lifting device that spans these much-wider blocks.
SPECIFICATIONS FOR THE KENCO CAPSTONE LIFTER
MODEL
WEIGHT
CAPACITY
GRIP RANGE
USAGE
CSL1200
155 pound
70.3 kg
1200 Pounds
544.31 kg
24 – 26 Inches
60.96 – 66.04 cm
Capstone wall top
KENCO ENGINEERS CAN CUSTOM DESIGN A LIFTER TO MEET YOUR SPECIFIC NEEDS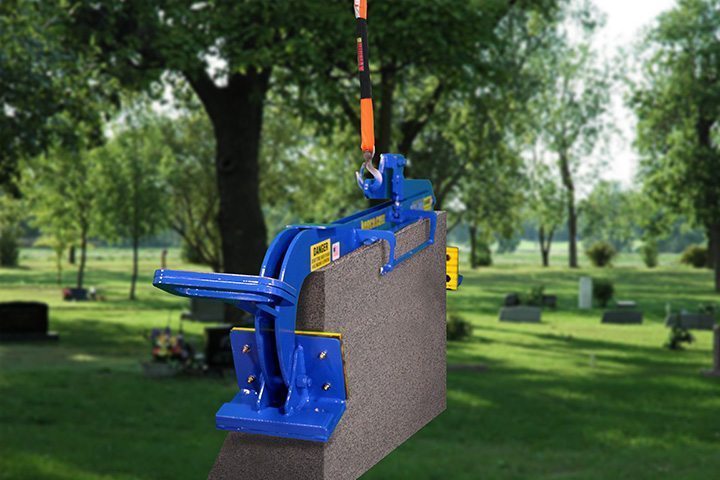 This special single arm lifting device was developed to handle 600 pound capacity – 48 inch wide monument blocks that have an extreme slope on one side.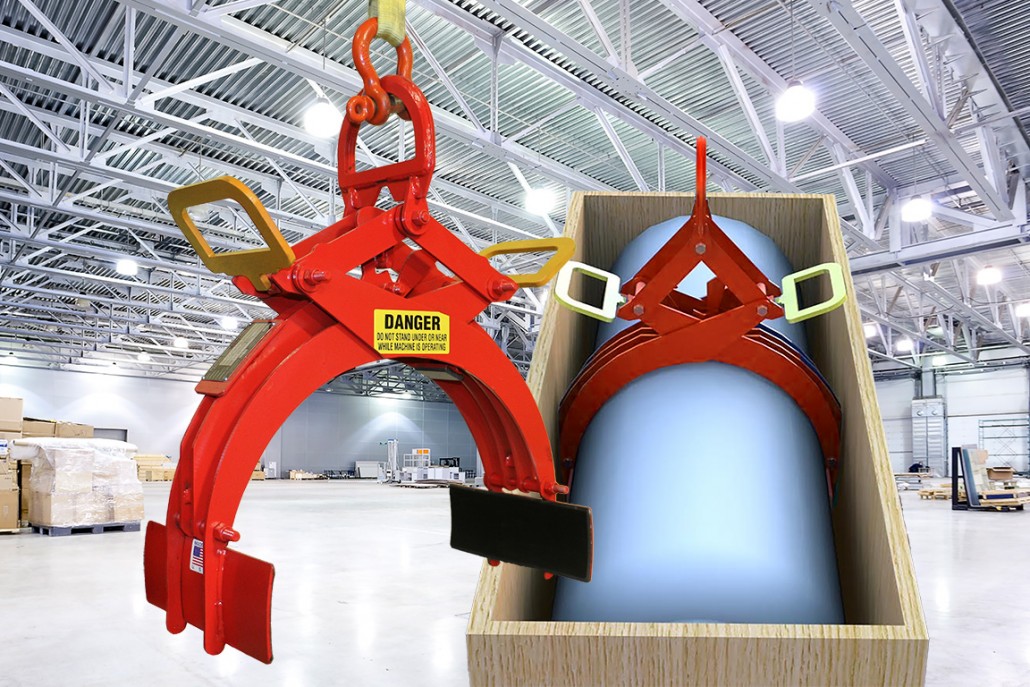 The specifications for this custom lifting device required that it grip onto cylindrical shapes that were packaged in crates. Minimal clearance was a factor, and the resulting design successfully accomplished this task.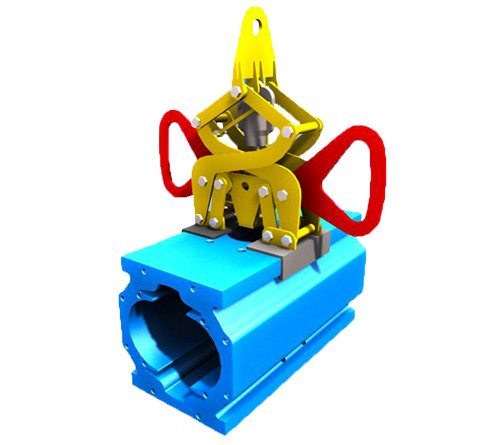 The Pump Housing Lifter was designed specifically for a company to make moving pump housing easier on the labor force. It allows for hands free lifting and releasing of the pumps. The lifter sets down and grabs the lip on the top of the pump using the same proven action that is used in our barrier lifts and pipe lifts. The actuator will not release until the pump has been set back down.
Check out these other concepts and prototypes that have been developed with one purpose in mind: Safe lifting!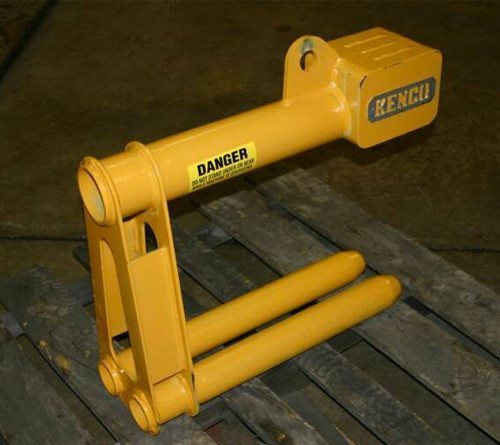 Duckwall Lifter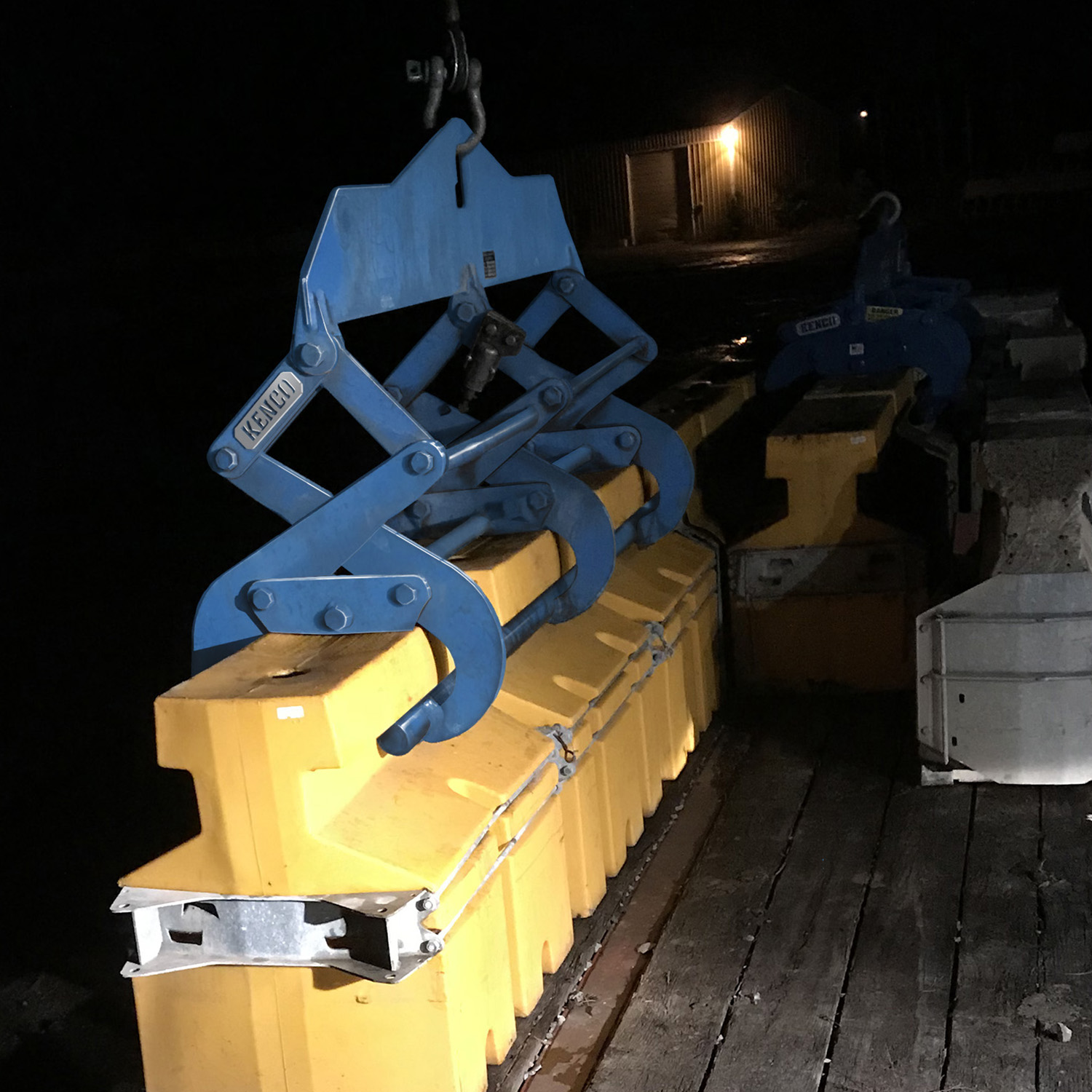 T-Wall Lifter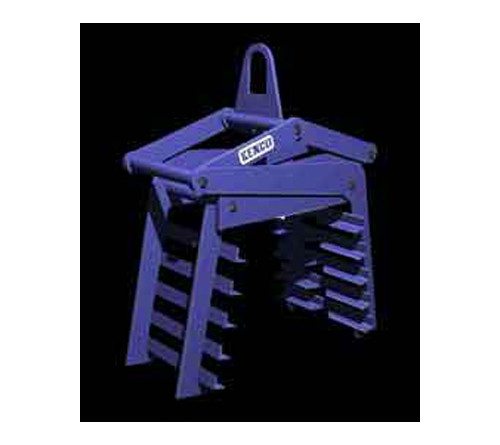 Rack Lift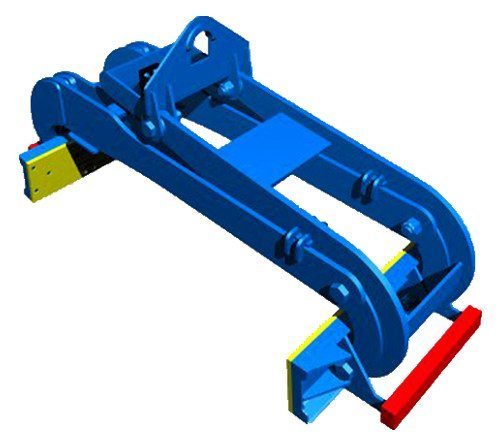 Barrier Fence Foundation Lifter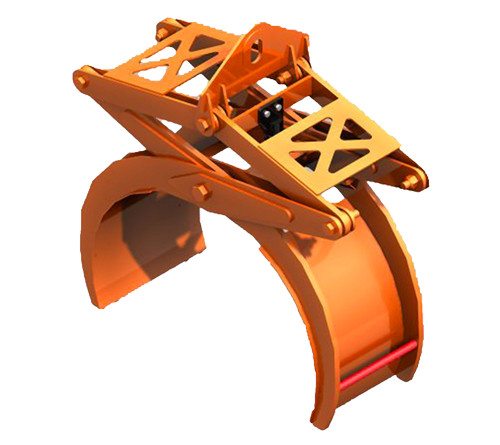 Custom Size Pipe Lifter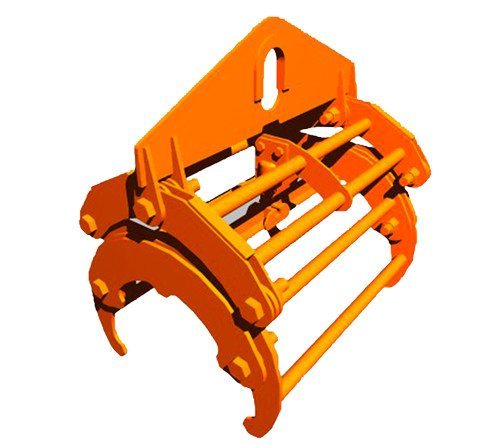 Drill Stem Lifter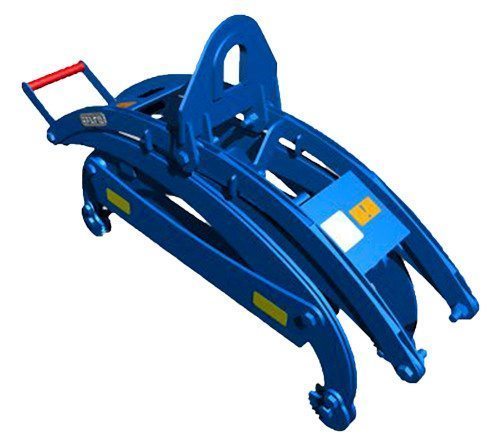 Cut Stone Lifter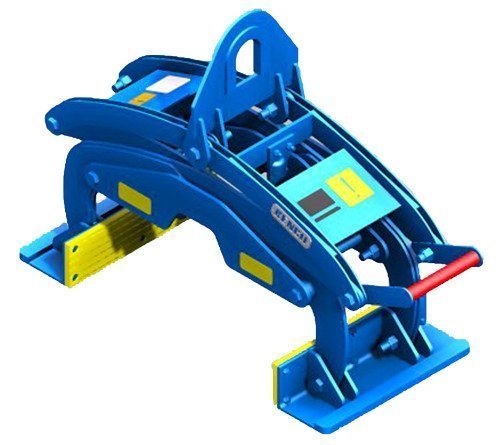 Eco-block Lifter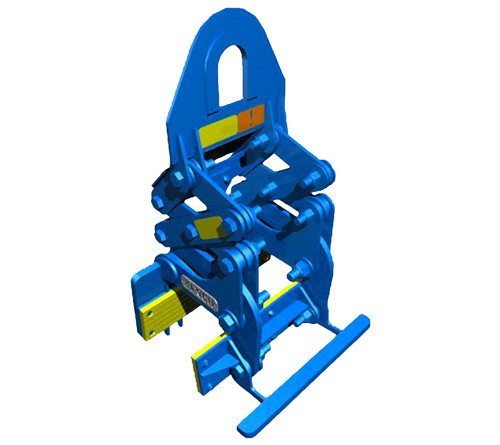 Half block Lifter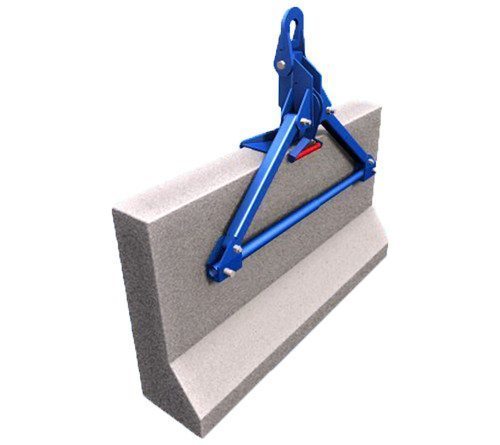 Low clearance single slope wall lifter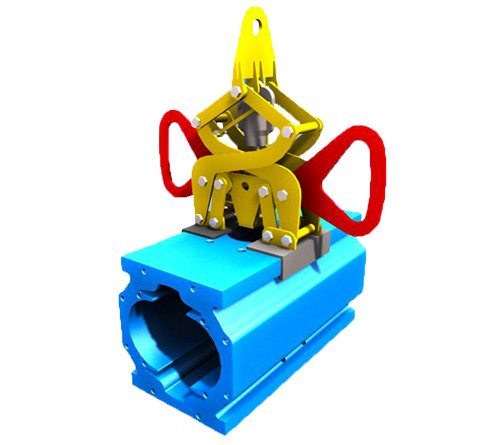 Pump Housing Lift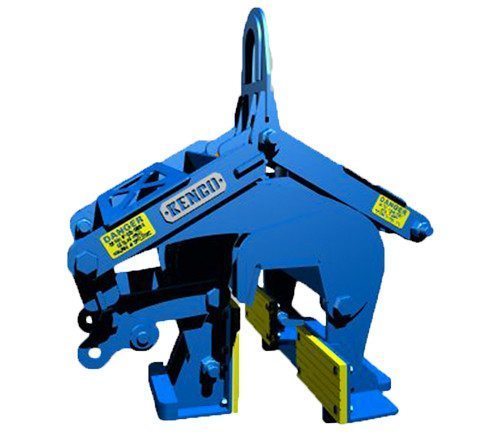 Ribbed Sidewall Lift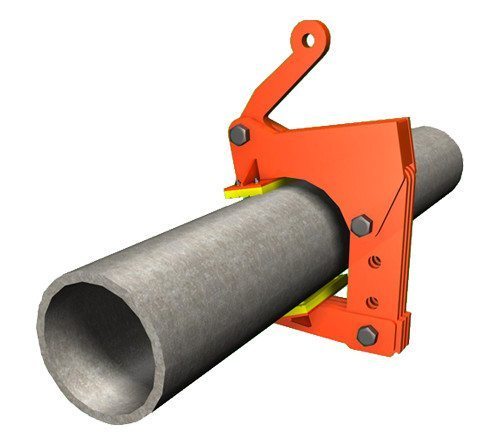 Side Pipe Lifter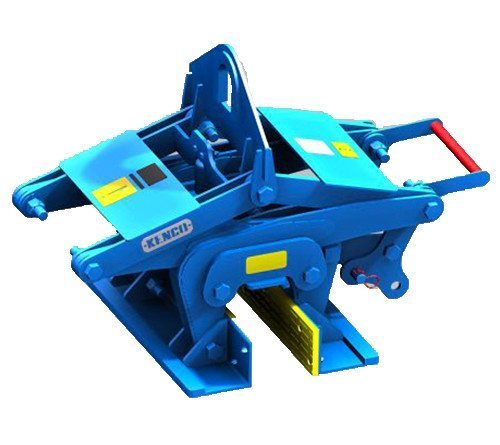 Smooth Sidewall Lifter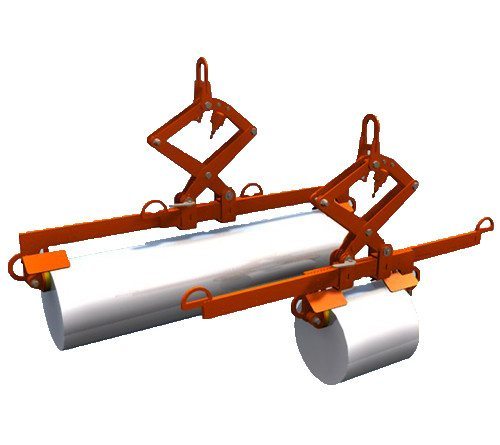 Versatile Grip Lifter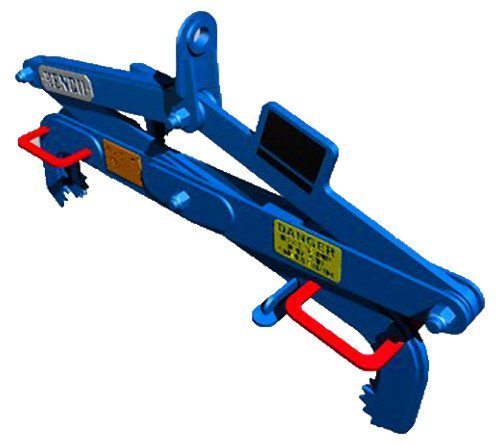 Wood Block Lifter