Custom Lifter Moves a Variety of Over-sized Culvert Boxes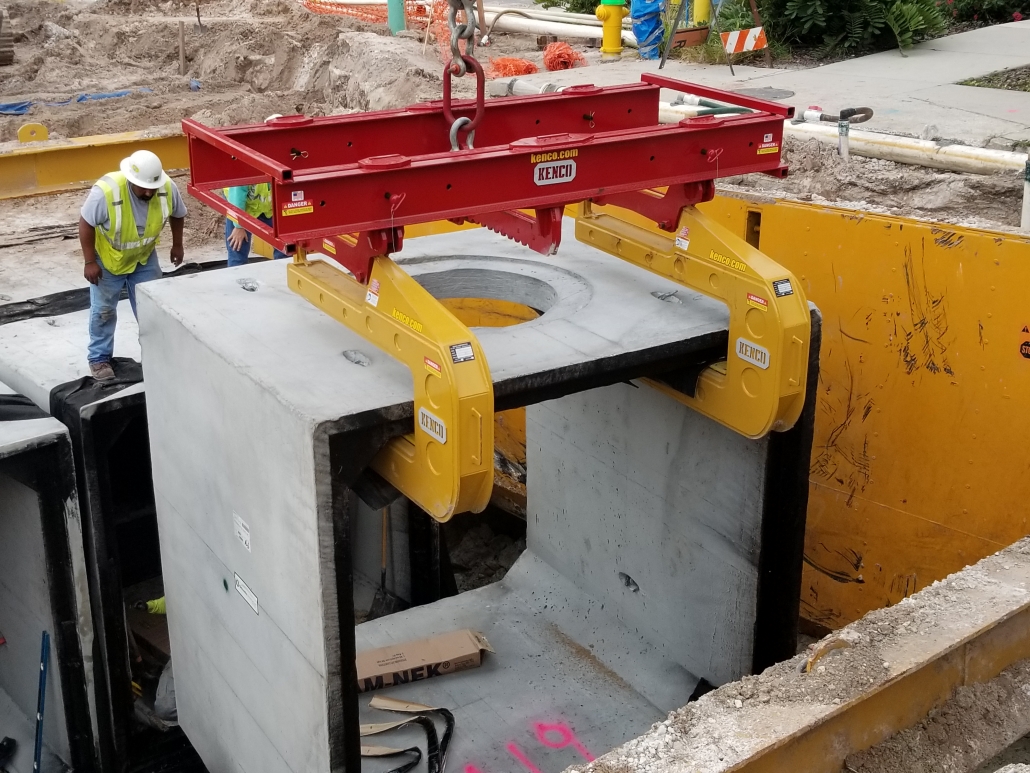 The Cypress Street Outfall Regional Storm Water Improvements project is well underway. Its main purpose is to reduce the duration and depth of flooding in residential and commercial areas of W Cass St, N Rome Ave and W Gray St in Tampa, Florida. The entire project, lasting approximately 24 months, will incorporate green solutions while enhancing pedestrian safety.  
The overall design will involve installation of 7,300 linear feet of interconnections to the existing storm water system. Among the connections are over 6,000 linear feet of storm water box culverts including double 8′ x 8′, as well as single 10′ x 5′ and 6′ x 5′ dimensions.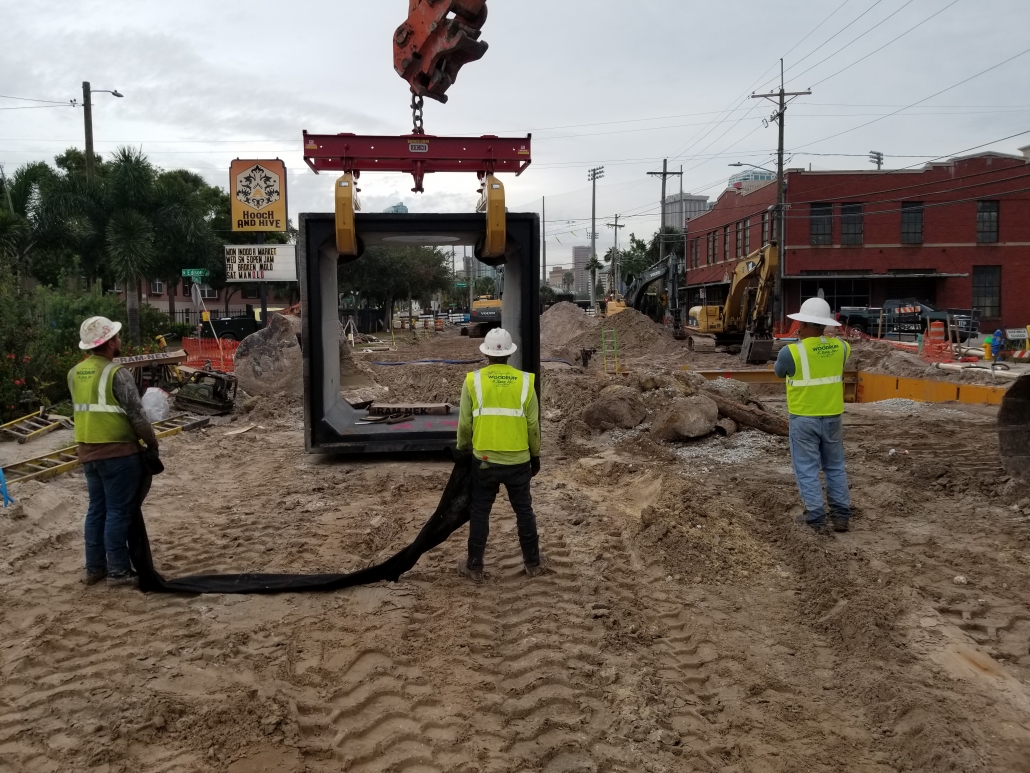 The contracting company, Woodruff & Sons, wanted a single attachment for all sizes of boxes they would encounter. That would mean a custom design and Kenco was up to the task to improve culvert box lifting.
The Mechanical Pipe Hook was the core of the design. It would allow a way to angle the boxes for installation. However just one hook wouldn't be wide enough to support the horizontal span, even with the wing attachments.  Kenco's team of engineers determined that two Pipe Hooks with the wing attachments would do the trick.
To make it work, a custom spreader beam was designed to join two lifting hooks as one unit. Each hook could be mounted at a different width to achieve a wider stance. The angle of the hooks can be manually adjusted via a mechanical slide system central to the beam apparatus. Each hook also included Kenco's exclusive culvert wing attachments to assist in stabilizing and supporting the load. The final design resulted in providing a fast and safe solution for installing these huge culverts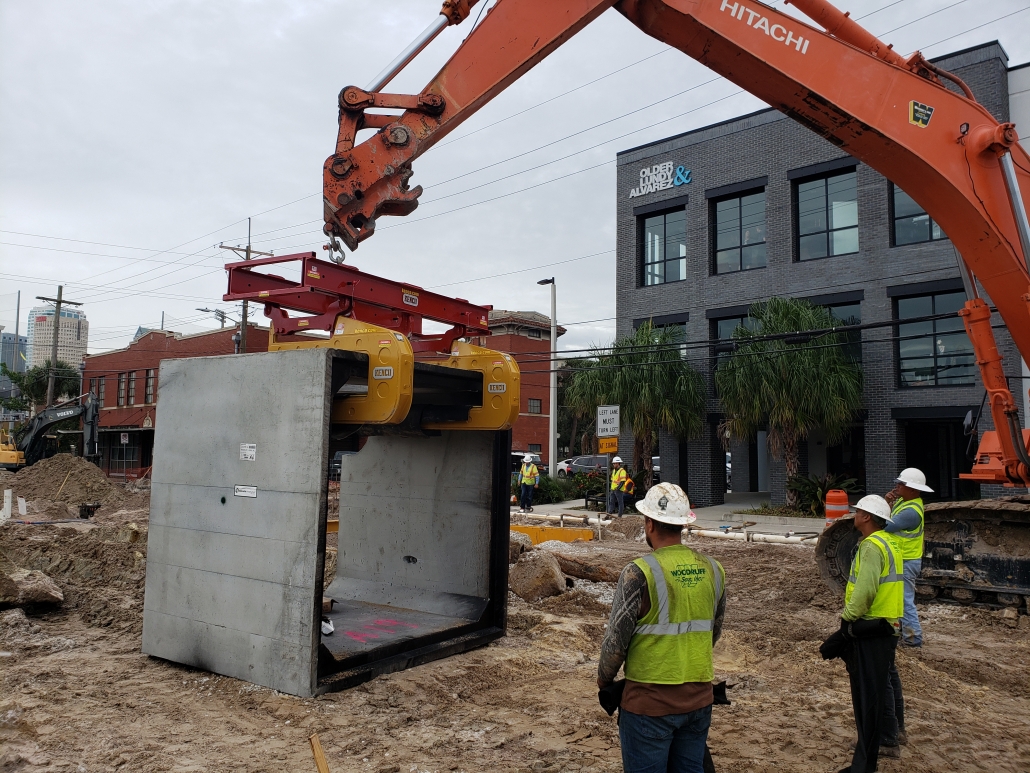 More details on the Outfall Project can be found on the project-specific webpage.
Kenco can build a custom lifting device, just like this excavator lifting hook attachment meant for storm water box culverts, for just about any project out there. Contact us for a quote.