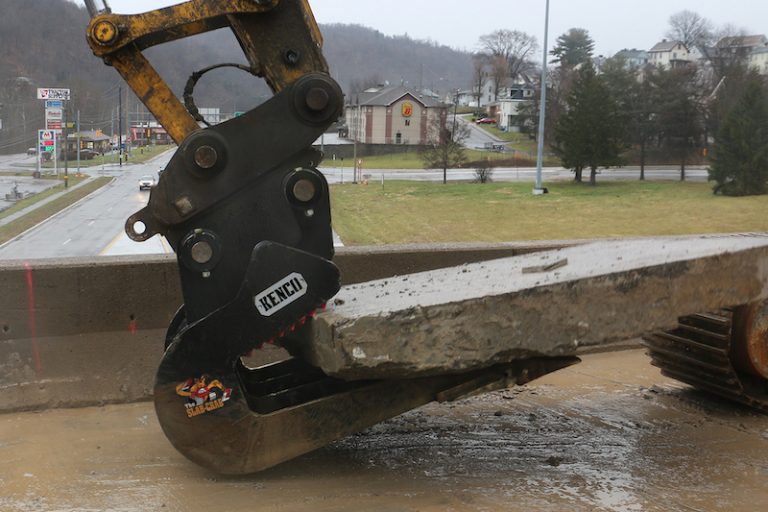 More Bite for Your Buck
Kenco Corporation will bring its new Slab Crab bucket to booth N11725 in the North Hall of ConExpo 2020.
The pavement-removal bucket is designed to reduce the time and cost of removing concrete slabs and bridge decks. Concrete is saw-cut into manageable slabs and simply lifted out. The slabs can then be loaded directly onto a truck bed.
A single operator can use this concrete removal bucket with teeth to remove slabs cleanly without disturbing the sub-base, the company says.
The slab crab attachment's new design features serrated upper jaws to keep slabs secure while lifting. The smooth lower jaw allows the operator to release the slab where desired.
Contact Kenco for a quote and check out other Kenco lifting products.
As published in:
Equipment World
Kenco to Unveil Slab Crab Pavement Remover at ConExpo 2020
February 12, 2020
Don McLoud