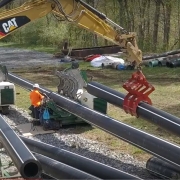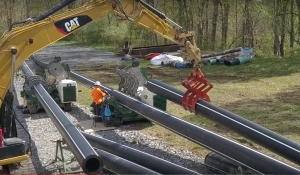 We use to use straps during this process, the pipe lifter has saved us so much compared to the amount of time and costs associated with using straps; I even purchased an extra pipe lifter to have as a spare.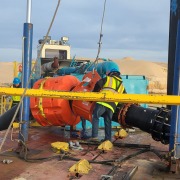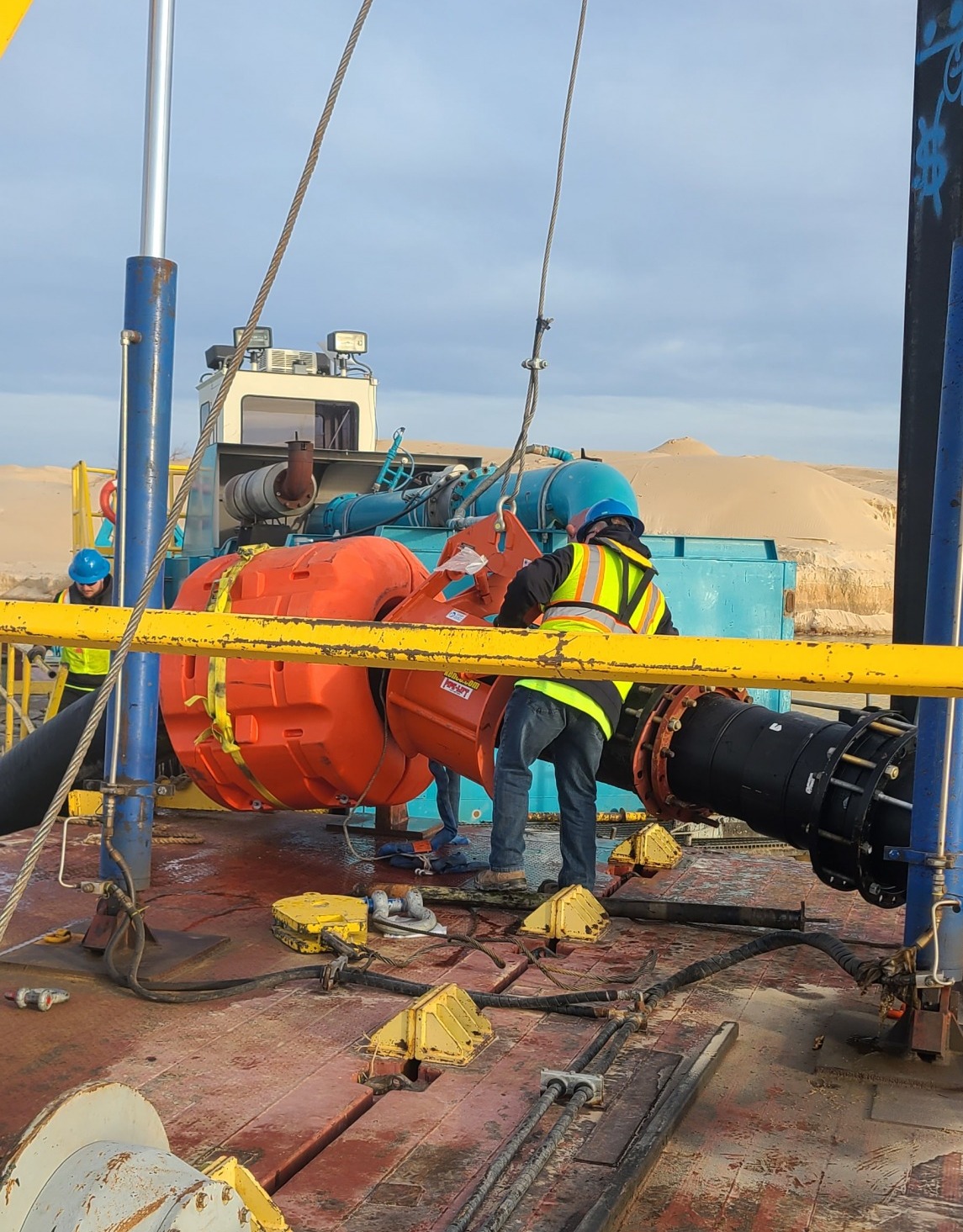 I work for Atlas Energy in Kermit, TX. My employer purchased this tool for us to use on 20 in poly pipe and 20 in flex hose so we can apply our poly pipe to our dredge. The tool worked really well to help us lift the pipe. This is a great tool, it didn't take  long to work it effectively.  Tool works great!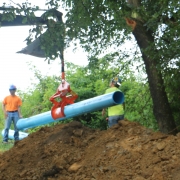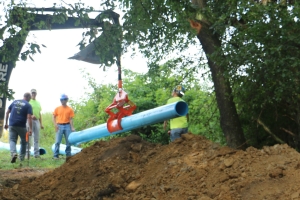 We were very pleased with our purchase of the Kenco Pipe Lift. We use it just about every day to lay storm sewer. It's easy, quick and very safe. The old method has been retired forever. There is no comparison to the Pipe Lift. Time is money and using the Pipe Lift has saved both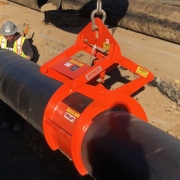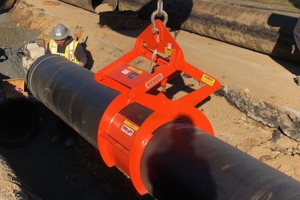 We use the Kenco Pipe Lift on site development jobs. We have found it easy to lift and place pipe, which increases production and reduces manpower… reduces the need for a ground man.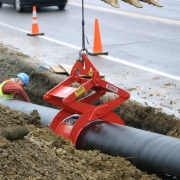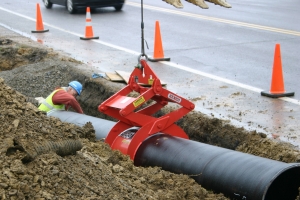 Compared to how we used to move pipe with straps and cable, the PL2500 Pipe Lift is much safer, saves alot of time, and increases productivity.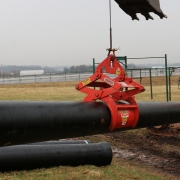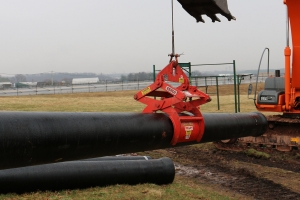 We used the PL1500 Pipe Lift for road construction drainage. It is faster and takes less labor time than our previous method of moving and laying pipe.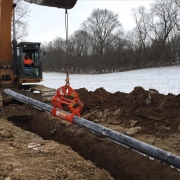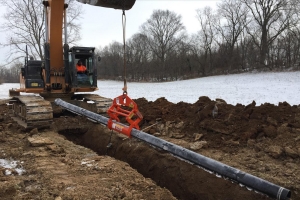 We use it to put in storm drainage. It's much easier than using slings and cables to do the work. It has greatly increased production.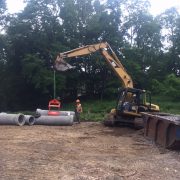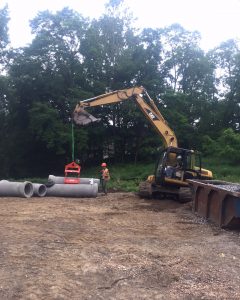 The Pipe Lift is awesome, very secure. Really like it for the fact you can pick up different sizes of pipe. We did about 160-170 feet of 18″ concrete storm drain using the PL2500 the first day so quickly, they had to start placing material for a 2000 foot run of sewer line we're putting in next week.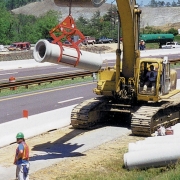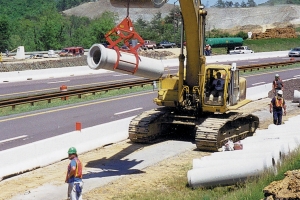 We use the Pipe Lift on highway construction jobs. The Pipe Lift reduces the need for a ground man to hookup the pipe to the machine, thereby reducing labor costs. The Pipe Lift has increased production and reduced costs.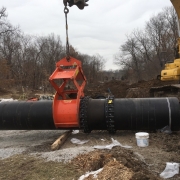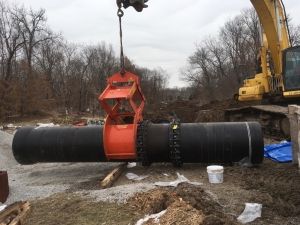 It's safe, saves time and money. Just used it on 7000′ of 36″ water main. It's a money maker.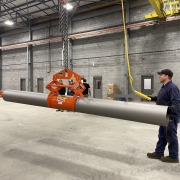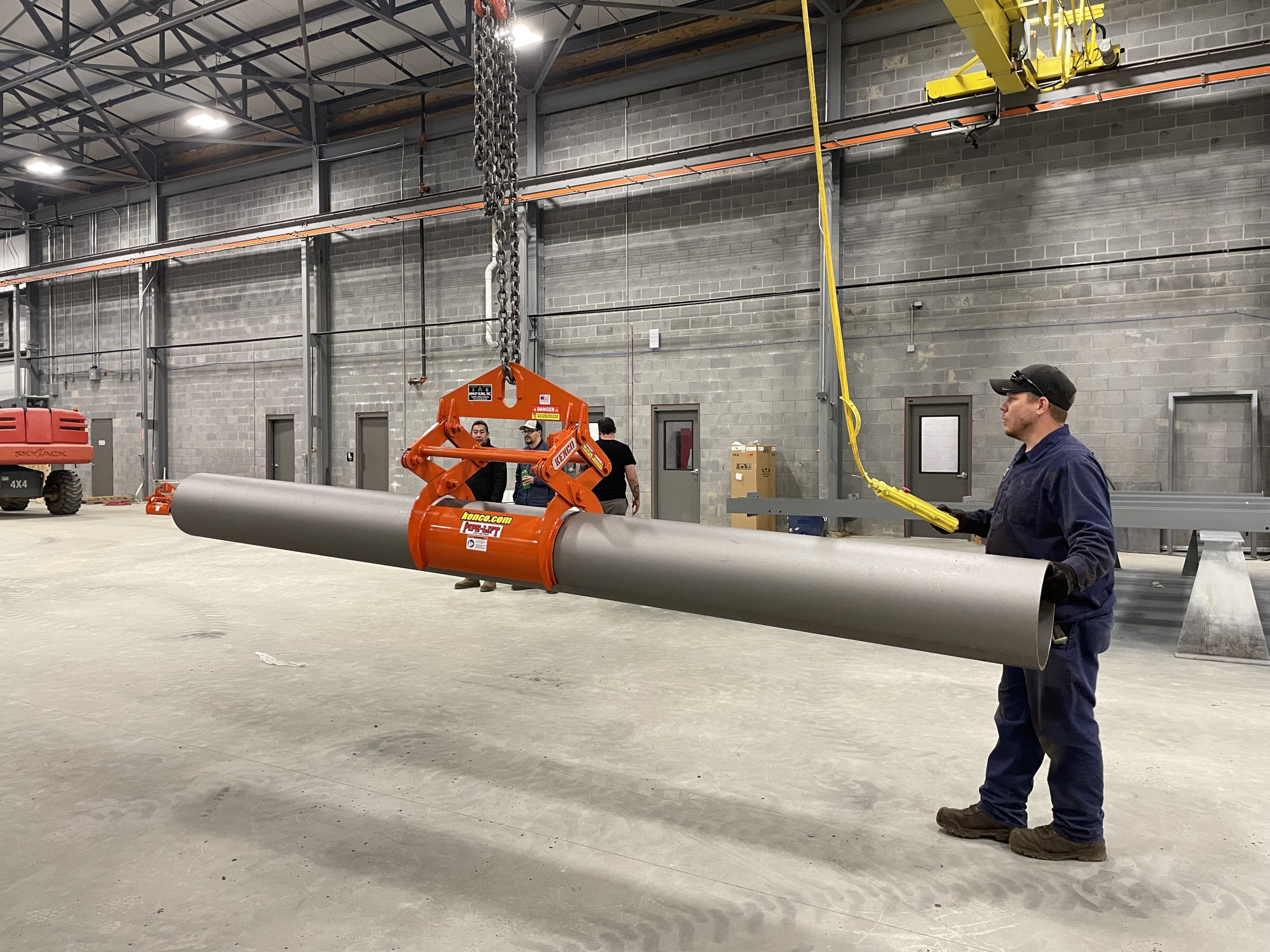 "I work for a structural steel company in Knoxville, Tennessee. We use these for loading and unloading pipe into a new machine we just installed. This is the best way I've seen pipe rigged in the past ten years."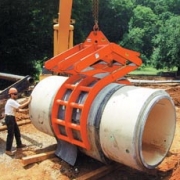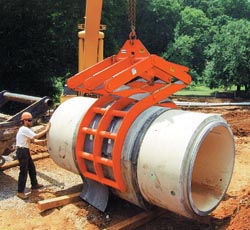 Our previous way of moving pipe was more time-consuming and used more people. The Pipe Lift is much safer and easier to use. It hooks up easily and has increased production.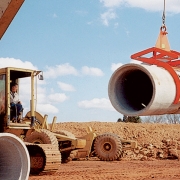 The Pipe Lift allows the operator to set the pipe home in one motion. It's quick and efficient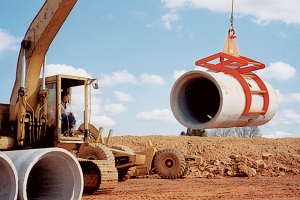 .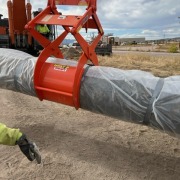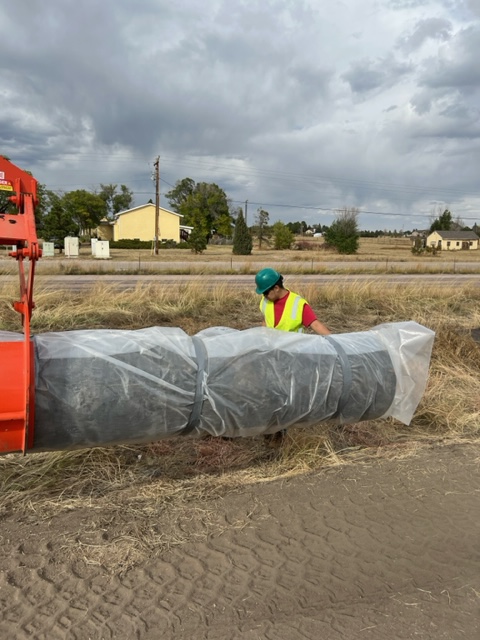 We recently just started using your pipe lift, and let me just say it work way better than using a strap. We have worked way more efficiently, this device has saved us much time! Thank you!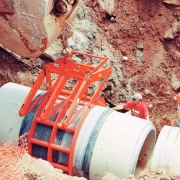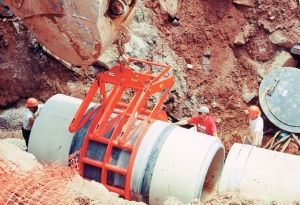 We use the Pipe Lift for every underground job we do. It has increased productivity and safety. We have tried other brands of pipe lift in the past, but yours does not damage the pipe. It gives a much more secure lift. It is an excellent product. We also use the Kenco Barrier Lifts.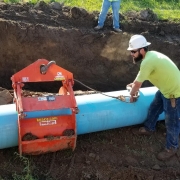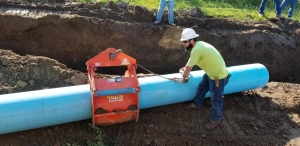 "It has helped make it easier swinging pipe in ditches."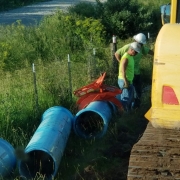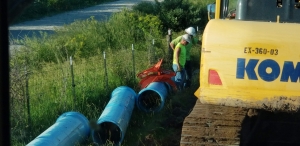 "The clamp saves time and makes the job for the laborers way easier … it's twice as fast as nylon straps."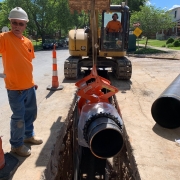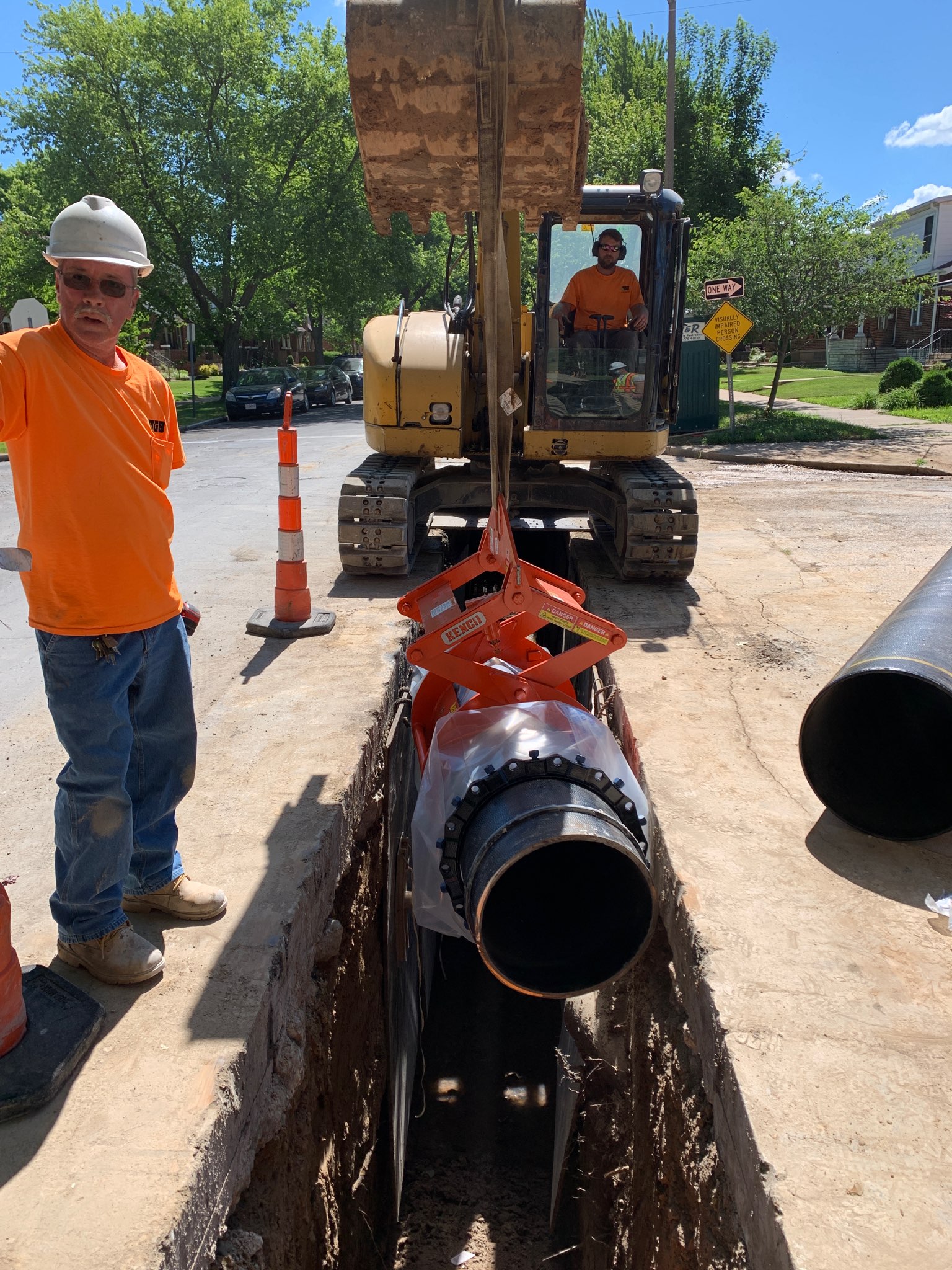 "This Pipe Lifter is a time saver and a life saver."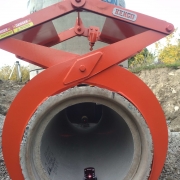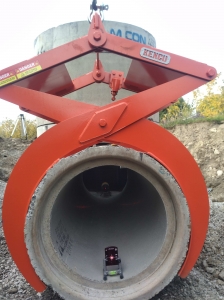 "We at Rabb are glad we acquired another pipe lifter to make handling and installing concrete pipe almost easy."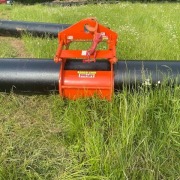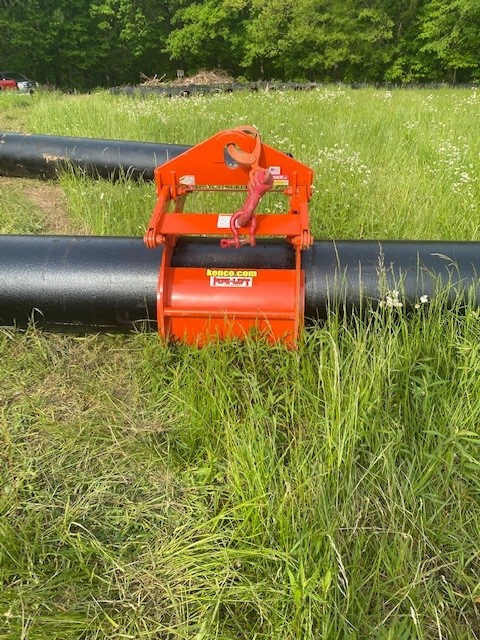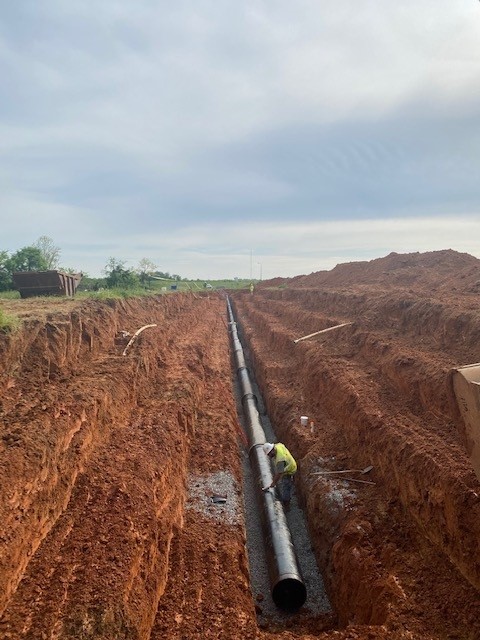 "This is the third pipe lift we have purchased and we love them.  They have greatly increased our productivity and most importantly, it keeps my guys safe.  I've recommended Kenco to the rest of my company."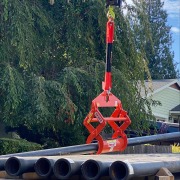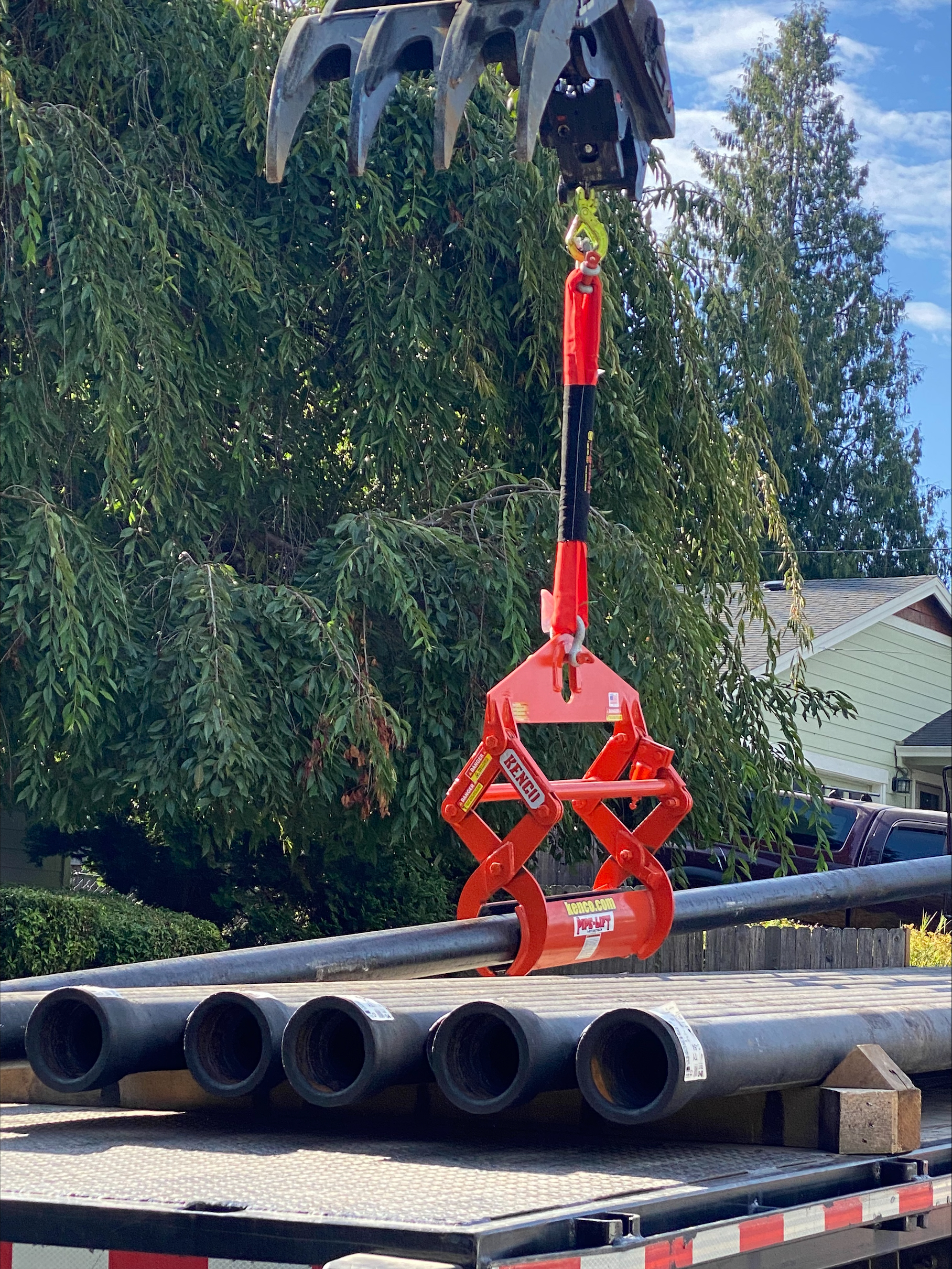 Unloading the first pipe and using the lift for the first time. Love it!! (Gresham Organ waterline job)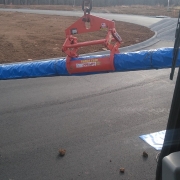 "This pipe clamp is a handy clamp. Easy to attach and detach from the pipe and it is less work on the guys on the ground."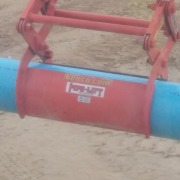 "Great tool! Lot safer than a strap or chain less time to hook and unhook. Just a all around time saver and a tool every pipeline company should own.  Thanks for a great product! Satisfied customer!"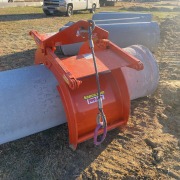 Stepped up from an old school hook and cable,  simplified the installation greatly. Also noted it seems to be a very well-made product.
The various utilities that run through the University of Wisconsin Campus and the UW Hospital were in major need of repair. Terra Engineering & Construction was contracted by the State of Wisconsin in April of 2007 to replace much of the existing chilled water lines, steam tunnels, sanitary sewers, and water mains on the west end of campus. The utilities were located directly across from the UW Hospital, so space was at a premium. Terra needed a safe, cost effective way to get the pipe in the ground as quickly as possible and without much room to work.
After researching alternatives to using a traditional sling, Terra decided on the PL 8500 Semi Automatic Pipe Lift from Kenco. The narrow profile of Kenco's Pipe Lift allowed Terra to set the 48 inch and 54 inch pipe in the trench easily despite the narrow trench. Terra's machine operator was able to grasp and release the pipe from inside the backhoe, which eliminated the need for a laborer on the ground to assist in the rigging. That alone significantly increased production and made for a much safer workplace. Adding to the savings was the fact that the Pipe Lift was able to accommodate a range of pipe sizes, so the PL 8500 was all that was needed.
TEICHERT CONSTRUCTION employs about 4000 employees, and is a leading general contractor in California. The Stockton District recently completed a piping project in the Chesapeake subdivision of Ripon, CA. "We replaced a canal with 78 inch RCP," explained Steve Pester, underground superintendent. To replace the pipe, the crew used a Komatsu excavator with a Kenco Pipe Lift. "We started with the smaller Kenco Pipe Lifts and liked them," said Pester, "so we ordered the larger one for this job. We also ordered another one to handle 96 inch pipe for an upcoming job."
Before investing in the Pipe Lifts, Teichert Construction used two 2-inch diameter chokers that were 35 feet long. The required labor was much more intense, and the process of laying the pipe took much longer. "With the Kenco Pipe Lift, you simply pick up the pipe and place it into position." said Pester. "The equipment pushes the pipe together, and the O-ring at the joint compresses to seal the joint."
We use it daily to lay storm sewer RCP pipe. We've found it faster and have saved money on the elimination of one labor position…plus, we no longer have to replace straps.
We've doubled our production with the Pipe Lift.
It lifts pipe flat, which makes it easy to handle while it's being moved.
I wish we'd have bought one years ago…much safer, saves alot of time.
"Use this clamp every day and it saves us 30 minutes of time as opposed to the sling. Way easier on the laborers also."
"This pipe lifter is absolutely amazing!!  It is so much faster than using straps like usual and I also feel so much safer next to the heavy pipes being held in the air with this rather than a small nylon strap that could easily tear and send the pipe crashing into me. I have been in the labor union in NYC local 731 for almost 20 years and this is first company I have worked for that used this lifter. The company I work for is TLC hauling and we are doing a drainage job in oceanside long island. Thanks for the awesome lifter Kenco it works great!!"
We recently purchased your 15 inch pipe lift for our job site and it helped us lay over 30 feet of pipe today. It prevented our workers from getting hurt and sped up the job instead of having to use a dangerous cable to lift them. Our task was to lay over 200 feet of 12 inch metal pipe and install 2 fire hydrants on both sides of the pipe. Using the Kenco pipe lift, this made it easier to get our heavy pipes in and bail them in easily.