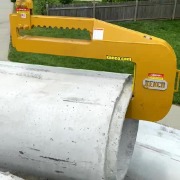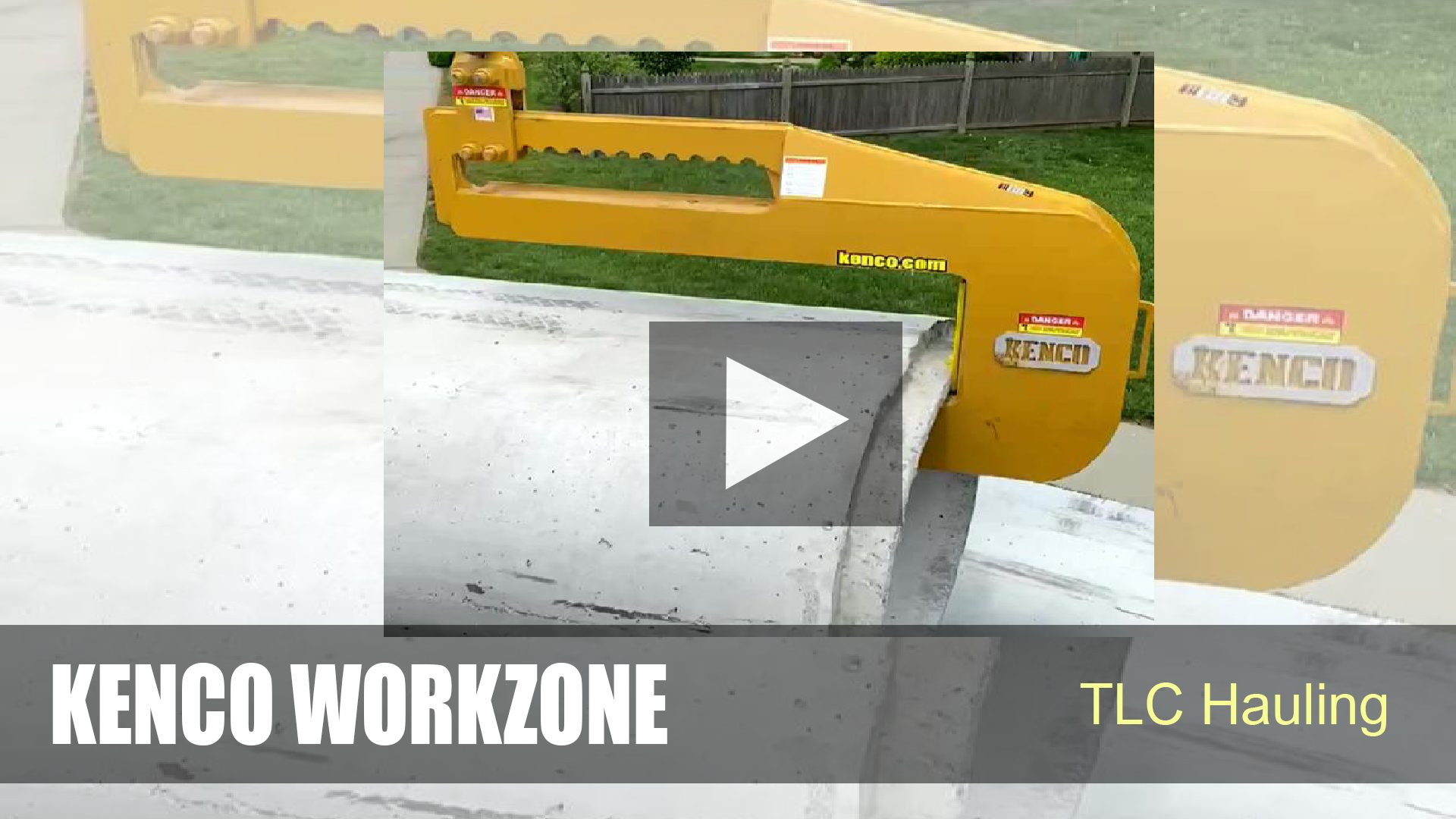 "This pipe lifter is absolutely amazing!!  It is so much faster than using straps like usual and I also feel so much safer next to the heavy pipes being held in the air with this rather than a small nylon strap that could easily tear and send the pipe crashing into me. I have been in the labor union in NYC local 731 for almost 20 years and this is first company I have worked for that used this lifter. The company I work for is TLC hauling and we are doing a drainage job in Oceanside, Long Island. Thanks for the awesome lifter Kenco, it works great!!"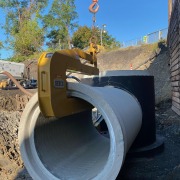 "This lifter is awesome. We love it for our concrete pipe work."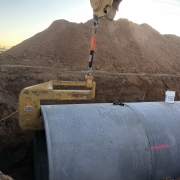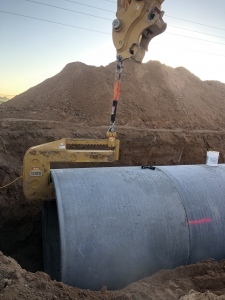 "The utilization of this equipment in construction has helped the construction industry tremendously. The ability to use hard-core, heavy duty lifting machinery has accelerated the piping process and has made the work safer for everyone working in the ditches and in this trade."
Location: Arizona
Project: 1500 feet of 90″ concrete irrigation pipe installation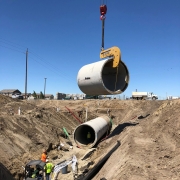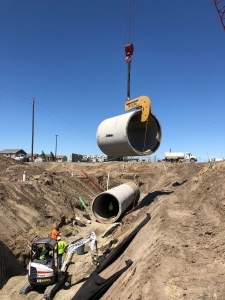 The pipe hook has been working great, definitely has saved install time compared to using straps.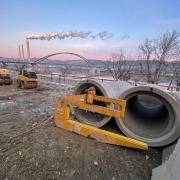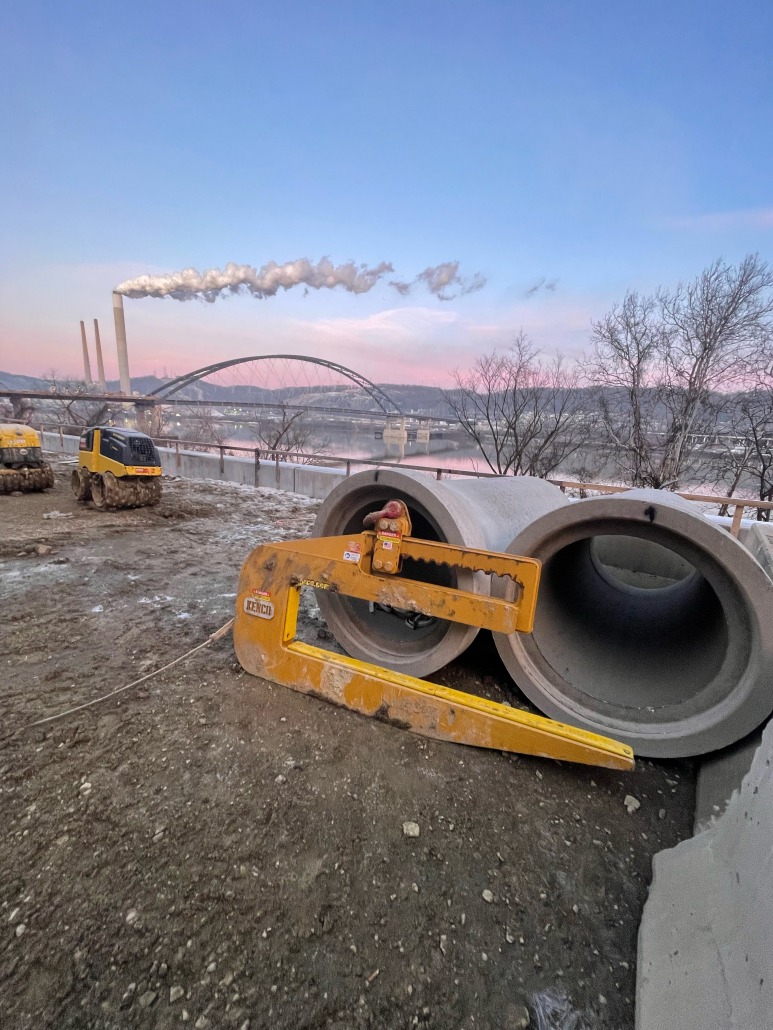 "Kenco products have helped us work faster and safer, so we can get the job done and go back home to our families."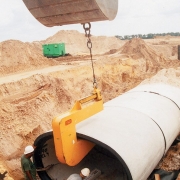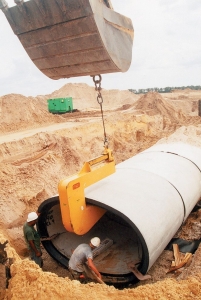 We installed 84 inch – 25,000 pound elliptical pipe in record time… time improvements of 60% for a hook/set cycle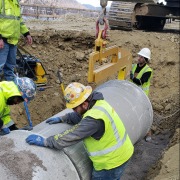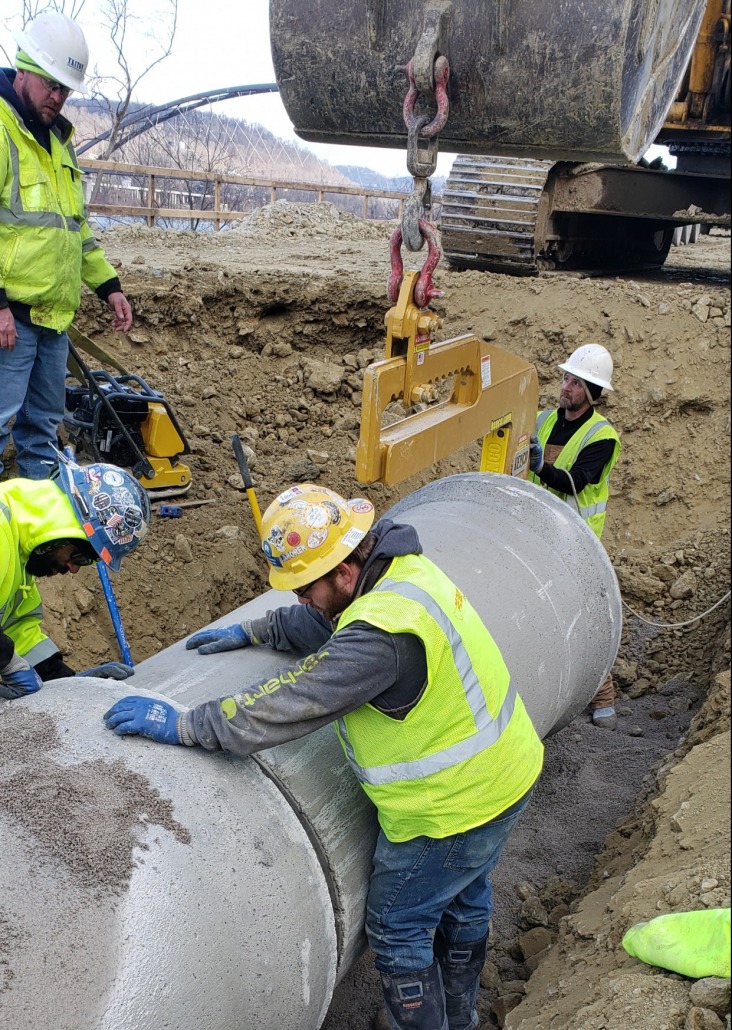 "Before the pipe picker we used a cable which was horrible. The Kenco Pipe Hook helped us so much; we would put in 15-20 joints a day."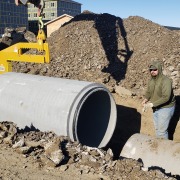 "The Kenco pipe hook has been a game changer! Adapting from a lifting strap to the Kenco pipe hook  eliminates the hassle and struggles of using lifting straps. Immediately saving time hooking and unhooking pipe, as well as improved touch and feel slamming bell and adjusting grade if necessary.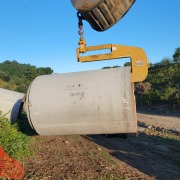 The Mechanical Pipe Hook is being used for the transport and installation of 6′ concrete drainage pipe. The tool replaced the use of nylon straps which would frequently fray leaving workers in danger of having the nylon breaking. Makes our lives a lot easier and safer.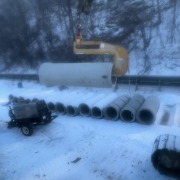 "Today was my first day being around the kenco pipe picker. I was really shocked seeing how the pipe picker improved our daily work. With the operator not always having to count on us to be there to get the pipe. Most of the time he can grab the pipe all on himself. It has definitely improved our daily pipe footage when you get the hang of using it. Thank you for an amazing product! "
This is in response to a survey sent to us by Kenco with regards to the Pipe Hook currently in use on Bowen Engineerings' Seymour project. It is our first experience with your products. I am including some photos of the hook in action laying C-76 60 inch RCP. We are pleased with the hook and have seen greatly reduced hook/set cycle times during the laying operation. Safety with the hook compared to traditional methods of C-76 pressure class RCP ( i.e.: chains or steel cables) is much better. This is our first experience using the hook. All that is required to place the pipe in the ditch is to connect a 15 foot rigging to the excavator. Our placement method up to this time has been to use a rigging chain 3/4 inches in diameter and weighing in at about 300 pounds, a difficult method to say the least. Steel chokers are another often-used method. Balancing and removing with these methods are much more time-consuming. Time is money on the site and we have seen time improvements of 60% for a hook/set cycle. I would rate the Kenco Pipe Hook a 10 for setting pressure class RCP. I would not recommend the hook to other contractors because I believe it provides us with a competitive edge.".
The Pipe Hook has made life alot easier for the employees and the operator…easier and less time-consuming
We used to move pipe with cables and chains until we saw the Pipe Hook advertised in a magazine. Moving pipe with the Pipe Hook has proven to be a much faster process. It's alot more accurate through the procedure, and most importantly, much safer
We use the Pipe Hook every day to put in storm drainage systems. The Pipe Hook is much easier and less time-consuming than using slings and cables. The Pipe Hook has saved us time and money.
R. Carpenter Construction Inc. of Joppa, MD used Kenco's self-leveling Pipe Hook for a project consisting of providing all outside utility work and paving for a new Commerce Bank through Custom Commercial. The Pipe Hook proved to be a big time saver for the work required.