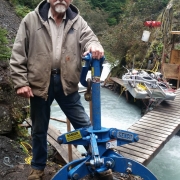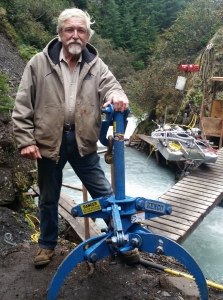 "Why is this 'Beast' so important? Watch the "Graboid" in action on Gold Rush WHITE WATER!"
For an entire listing of all episodes, go to Discovery Channel.com.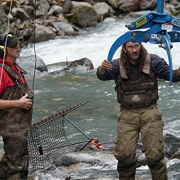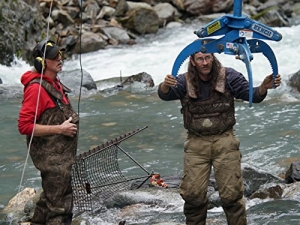 "This things works great. The Graboid is picking up rocks we never thought it would grab. … That's incredible!"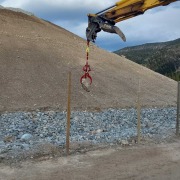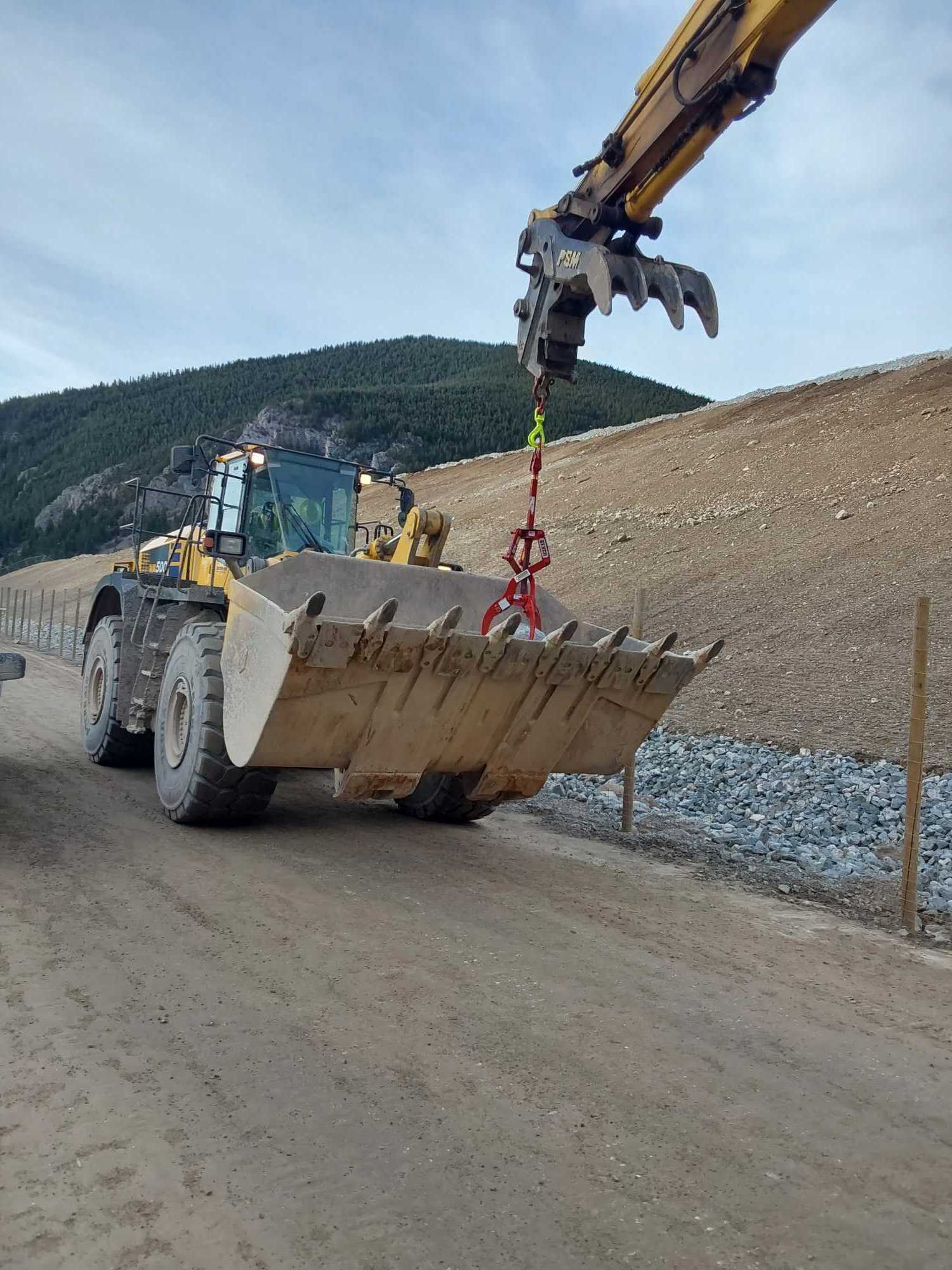 We use a KL9000 for setting K-Rail along an access road and a MG3000 for picking rocks out of a ditch that's behind a fence. Both pieces of equipment have saved us a lot of time and money and we've had zero issues. Great product. When needed, we plan to purchase attachments from you guys again as we have a lot of specialty work to do.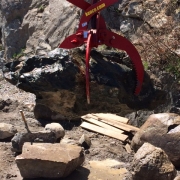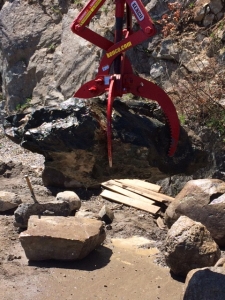 "We are rebuilding a stone retaining wall that failed along the side of a New York state highway. This rock pick has made our job go so much quicker that I can't imagine doing it without it! It has been an integral piece of equipment on our job."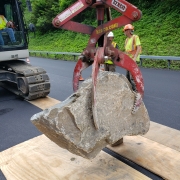 "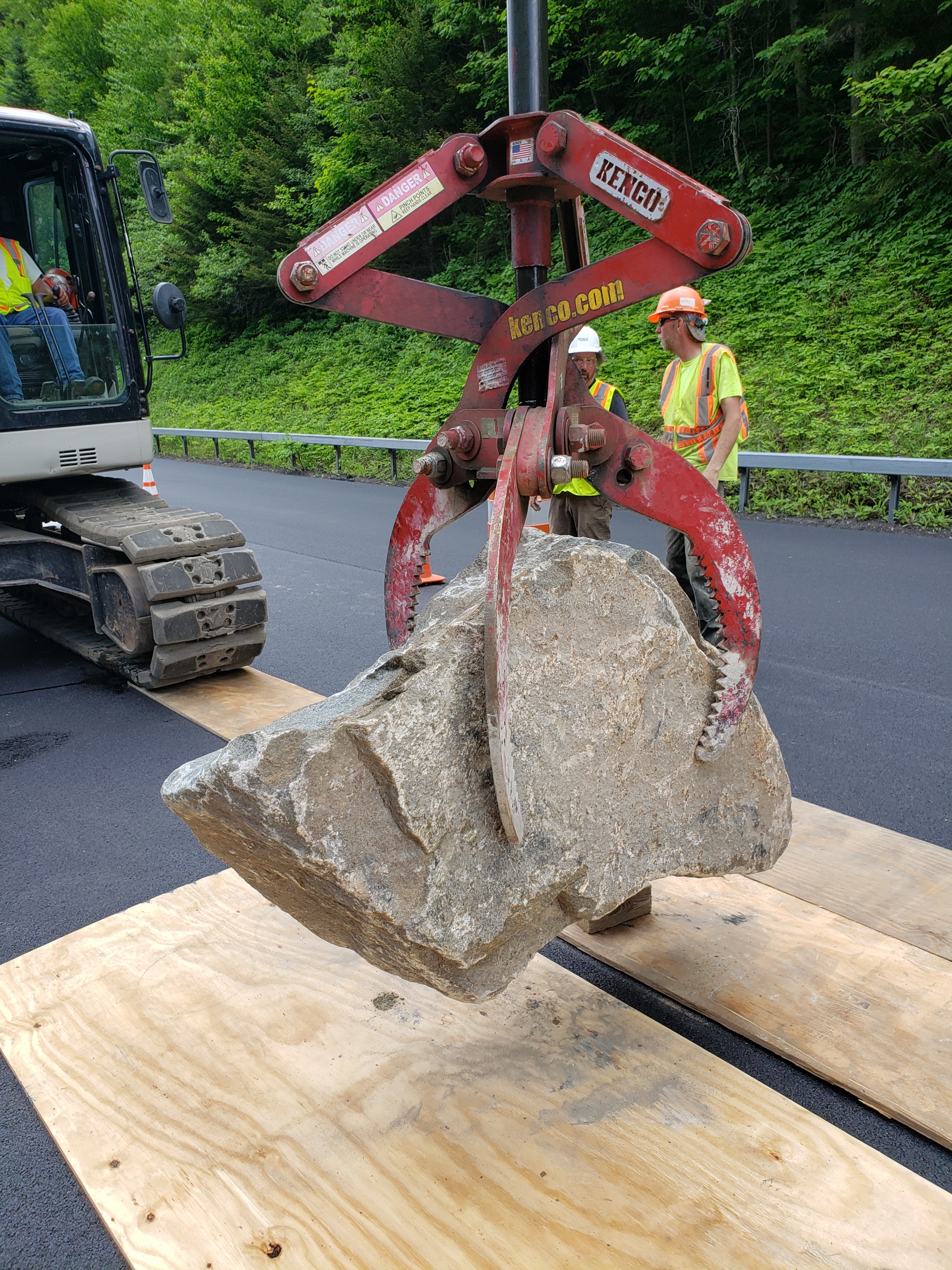 We were repairing a road failure on NY-86 in Wilmington NY. This job was a 30 by 25 foot wall that needed to be repaired with heavy stone."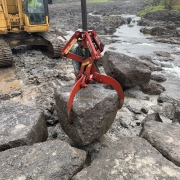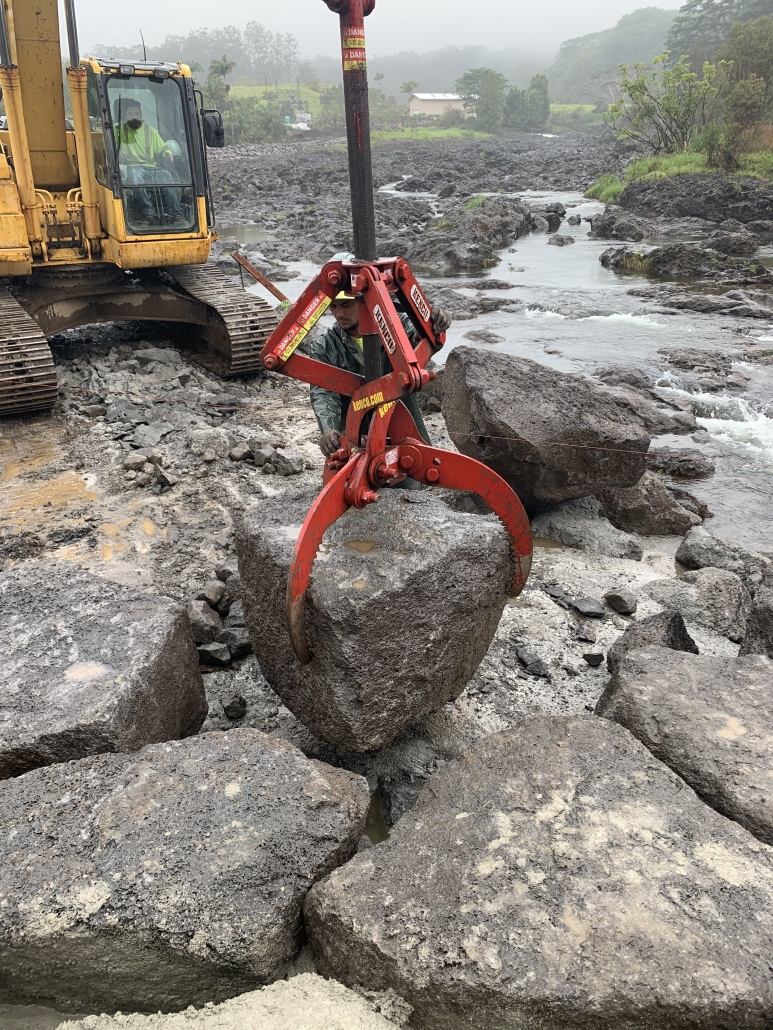 "The project's scope was to excavate the existing dirt and rock levee that eroded away during Hurricane Lane and install 36″ boulders and grout them in place.  Roughly 10,000 cubic yard of concrete and boulders are to be installed.  Project is located in Hilo, Hawaii along the Wailuku River."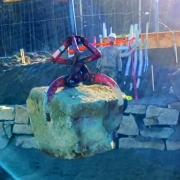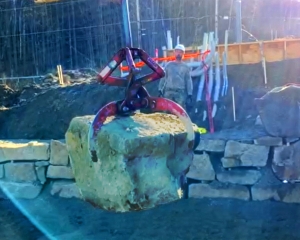 "We have been constructing a large rock wall and using your Rocklift gives us far more control placing these large rocks where we need them, making the process much faster and smoother. We have enjoyed using your equipment."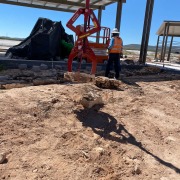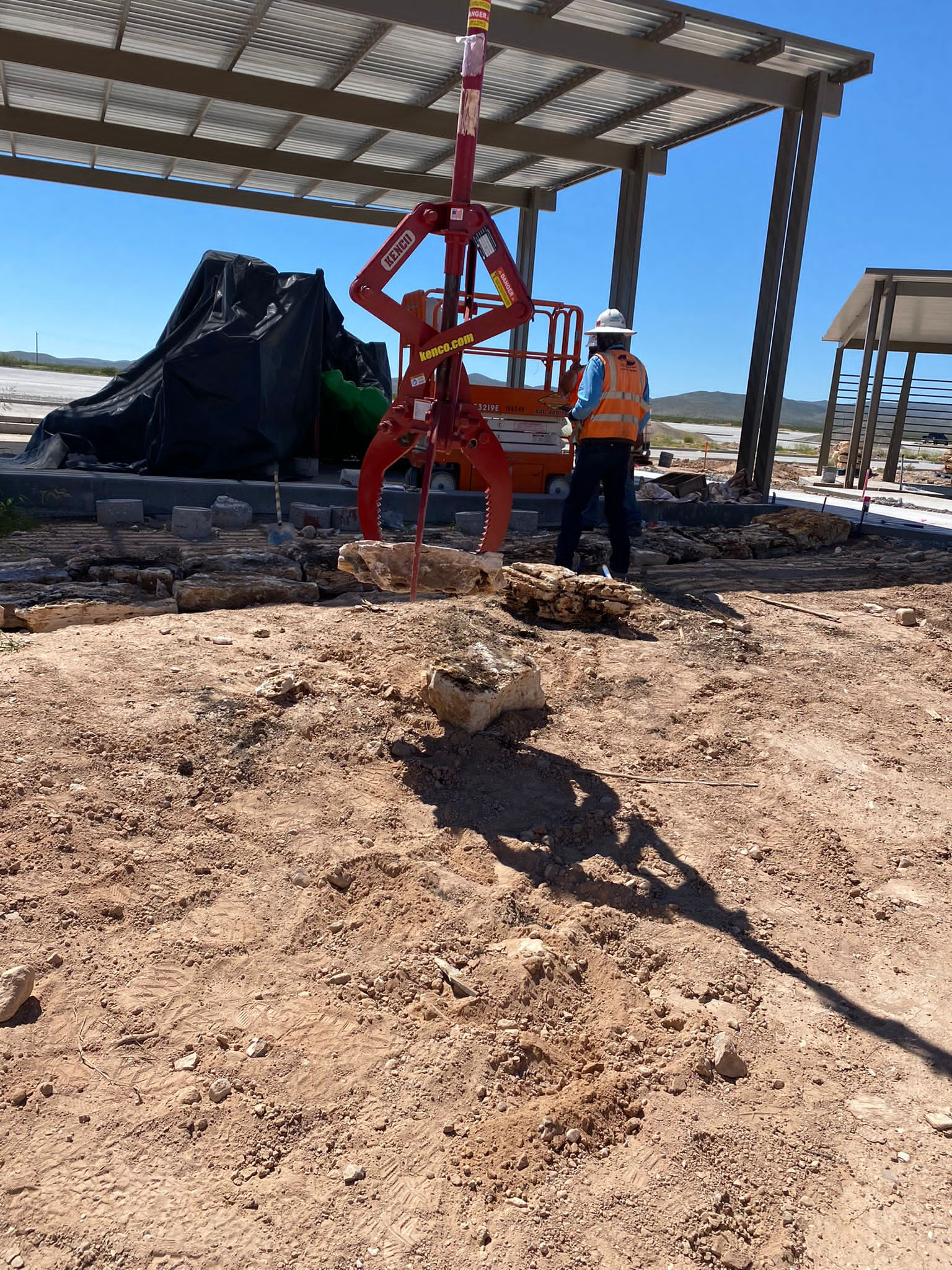 This tool makes our daily job easier and efficient.
We are landing boulders in an LA home. There will be a river running down it. The grappler worked great and the locking system was a plus in making the job smoother. Watch the video from the driver's seat here.