The RigMAX® is incredibly lightweight for a sling with such a large working load limit (WLL).
"WEAR-EVER" double cover sleeve extends the life of the sling.
"Endless loop" multiCore polyester fiber provides incredible strength and flexibility .
Two different capacities of RigMax slings to choose from.
The KRM 16800 is a 16,800 pound capacity sling with two 7/8 inch shackles and weighs only 10 pounds.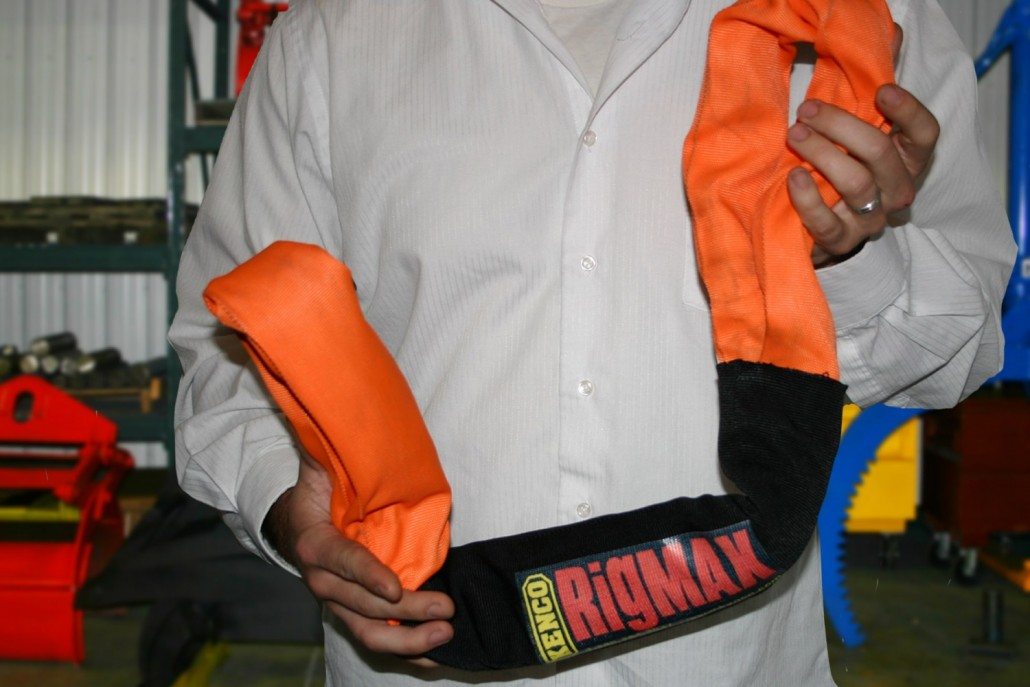 The KRM 31700 is a 31,700 pound capacity sling with two 1 1/4 inch shackles and weighs just 24 pounds.