Kenco was contacted awhile back by Discovery Channel's 'Dakota Fred' Hurt of Gold Rush. Fred was looking for a safe and effective way to move boulders from beneath the rushing torrents of McKinley Creek in Alaska. He said they were in search of gold, but in a way never seen before. Quite intriguing, as our Rocklifts typically stay ashore. But as always we were up to the task.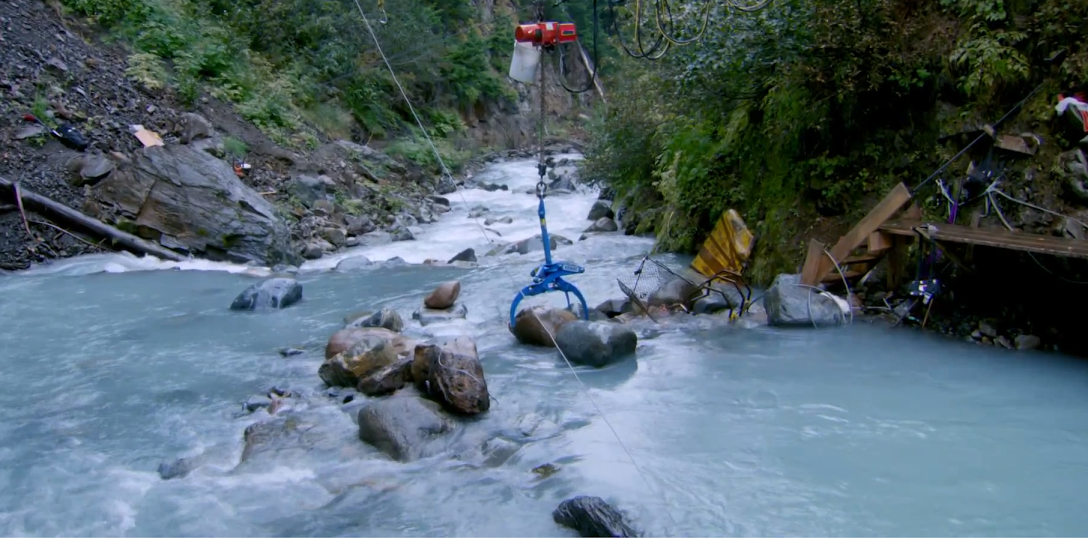 We shipped out the Kenco Rocklift MG3000, which would allow for them to move boulders up to 30 inches in diameter, maxing out at 3,000 pounds. We couldn't help but wonder – how is the Rocklift going to help find them gold?
Fast forward to today. Advertisement trailers are amping up for the premiere of Gold Rush White Water. The name is catchy and the job at hand looks thrilling to say the least. Winter weather is just around the corner. The crew suits up in diving gear to gain access to alleged pockets of gold hidden ten feet below the rushing white waters above. The job is risky in every sense of the word. It takes more than a steady hand as the waters are both cold and fast, changing day to day in speed and volume.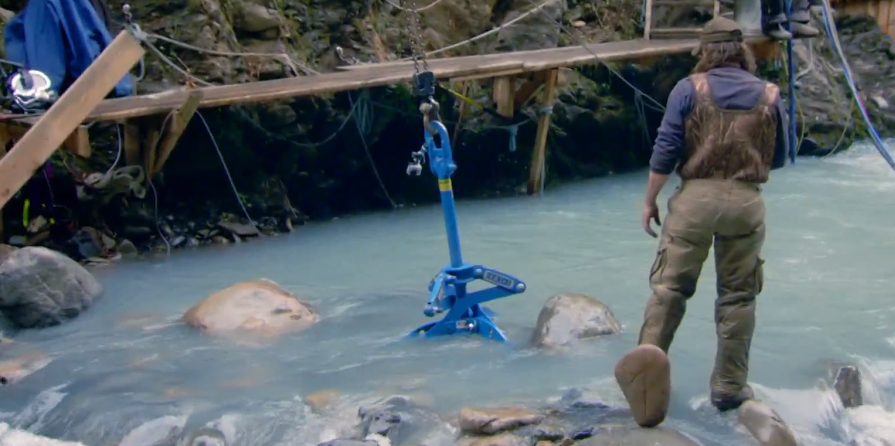 With those rushing waters comes ingenuity of rigging techniques as there are no excavator attachments in sight to attach the Rocklift. There are sharp rocks, slippery slopes, and cliff sides – nothing like the typical gold mining excavation site. The show will keep you on the edge of your seat, wondering if this big blue beast can save the day. Can it?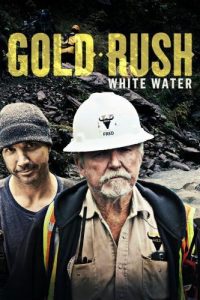 You can see for yourself by tuning in:
10PM EST every Friday
Episode #7 "The Graboid" aka The Rocklift