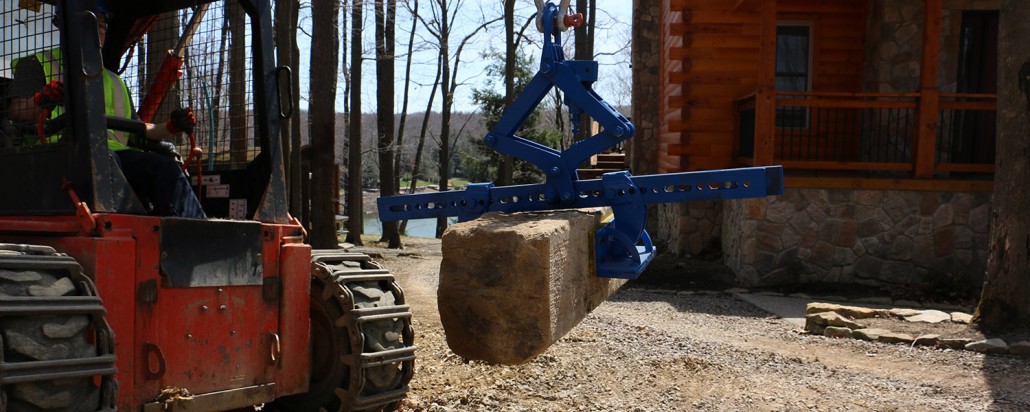 UNIQUE LIFTING ATTACHMENTS FOR YOUR BACKHOE, MINI OR SKID STEER
Many of our Lifting products are available in models and sizes to move heavy or cumbersome objects that crop up in most projects. A simple shackle and sling rigging attached to the lifting eye will make these incredible Kenco lifters ready for the job.The specific model of lifter that can be used depends entirely on the capability of your machine.
Click on any of these to find out more about these Kenco attachments that can be used on your backhoe, skid steer, or any other type of machine with lifting capabilities:
BARRIER LIFT for handling concrete wall
CURB LIFTER and MONUMENT LIFTER provide the muscle in setting curbing, smooth faced granite, and more
MULTILIFT has adjustable grips to handle squared off block or pads up to 30 inches in width
PIPE HOOK works simply by sliding the hook fully into the pipe
PIPE LIFT sets down onto the pipe where it grips and doesn't release until it is set into position
ROCKLIFT uses three points of grip to safely pick up and move odd shaped objects – even debris
SUPERLIFT has removable tines that can be switched from log tines to pipe tines to barrier tines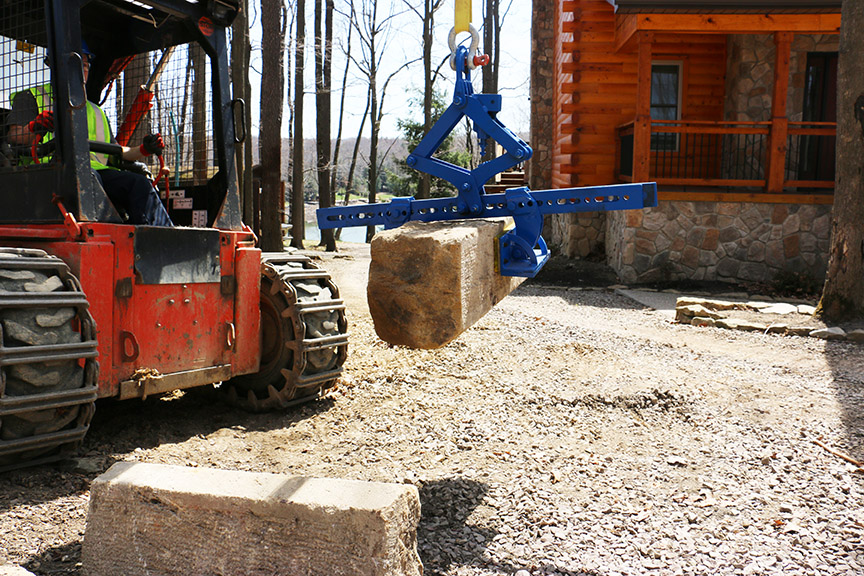 Forget about back-breaking labor. The Kenco Multilift will lift that heavy block and stone while you're sitting in the comfort of the cab. The grips slide individually to ensure an accurate fit. The lifter grabs on securely each time it is set down onto an object and won't release until it has been set firmly into position.