Kenco RigMAX
Kenco provides the ideal solution for material handling and lifting applications in virtually any industry. Kenco rigging products allow every project to be completed efficiently and safely. RigMAX contains everything you need to attach the Kenco Barrier Lift, Pipe Hook, Pipe Lift, Multilift, Triple Tine Grapple, or Superlift to ANY machine. Includes one 3 foot length of eye & eye round sling and two alloy screw pin anchor shackles. The RigMAX hooks up easily to the lifting eye on Kenco Lifters, or use it for many other lifting operations.
Large eye for easy choking applications
Highly flexible
Lightweight
Incredible strength
Easy inspection: webbing wear damage will be indicated visually
Color-coded for an instant visual of rated capacities. You'll know immediately if the sling meets your capacity needs.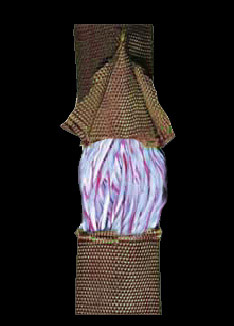 "WEAR-EVER" double cover sleeve extends the life of the sling.
"Endless loop" multiCore polyester fiber provides incredible strength and flexibility.
Available in two capacities
The KRM16800 is a 16,800 pound capacity orange colored sling with two 3/8 inch shackles and weighs only 10 pounds
The KRM 31700 is a 31,700 pound capacity silver colored sling with two 1   1/4 inch shackles and weighs just 24 pounds
A FULL LINE OF RIGGING HARDWARE IS ALSO AVAILABLE
It's now easy to shop online for slings, cable, chain, shackles, hooks, wire rope, straps, and other rigging hardware at