BAILEY GRANITE SETS GOLD STAR MEMORIALS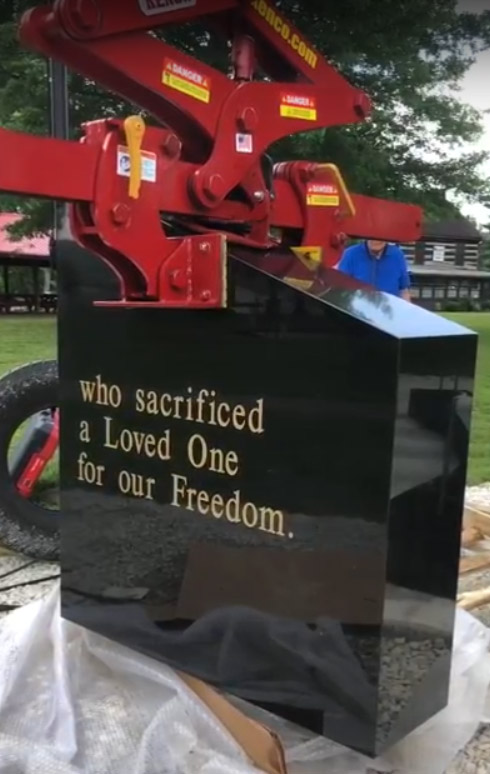 Bailey Granite and Monument, located in Flatwoods, Kentucky, isn't your typical monument company. In addition to local headstone business, they work with the Hershel 'Woody' Williams Medal of Honor Foundation to construct exquisite Gold star memorials or monuments.
Williams is the last surviving WWII Marine who was awarded the Congressional Medal of Honor, and he's been establishing Gold Star memorials since 2013 to honor the families of our fallen heroes.
Bailey Granite has helped create over 30 Gold Star Families Memorial Monuments the United States, including Hawaii. Each Gold Start granite monument is comprised of four granite panels weighing up to 3000 pounds.
Setting each stone into place is no easy task. Bailey needed something able to lift, as well as securely grip the smooth surfaces of each block. They found the Kenco Multilift to be the ideal solution. It offers a grip range of 10 to 48 inches non-slip pads and an 8000 pound capacity.
Stay tuned for more jobsite footage to come…