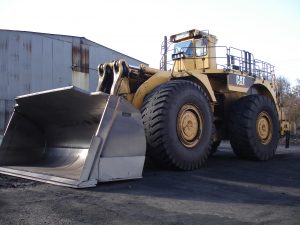 LOADER BUCKETS
General Purpose or light material buckets for easy loading and material retention when traveling.
From 2.25 to 40 cubic yards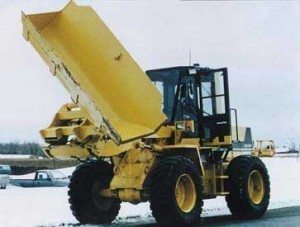 SIDE DUMP BUCKETS
Maximize your versatility in confined areas such as loading trucks on the side of the road.
Right hand or left hand dump available.
From 1.0 to 3.5 cubic yards
ROLL OUT BUCKETS
Increase dump height.
Increase dump reach.
Maximize material capacity
Choice of pin-on or coupler lugging.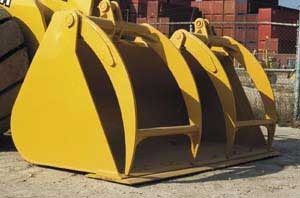 GRAPPLE BUCKETS
Two independent clamps.
Bolt-on cutting edges or teeth available.
Twin hydraulic cylinders.
Individual grapple clamps allow for carrying uneven payloads.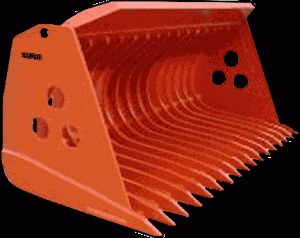 SKELETON BUCKETS
Custom tine spacing available.
Available in models for Severe Duty or Heavy Duty
Bolt-on cutting edges or teeth available.
Available as a pin-on or with coupler lugging.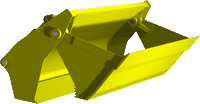 Multipurpose Buckets
Multi-purpose buckets are built to maximize a variety of applications…Clamp, Load, Doze and Dig
From 1.0 to 3.5 cubic yards
Kenco can provide a bucket to meet any requirements you might encounter in the all-encompassing environment of material handling.
Use our 'Request Quote' form or call a Kenco representative toll free 1-800-653-6069 to order this attachment for your specific machine