Gold Star Memorial Monuments Set with the Kenco Multilift
The Kenco 
Multilift 
shown here has become a staple in placing these monuments. The pads protect the surface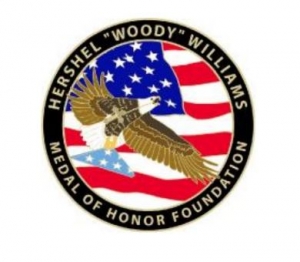 from scratching and the tight grip allows for precise placement.
Gold Star Families are ones who have lost a loved one in the armed forces. This particular project, headed by Hershel Woody Williams, spans 49 states; has successfully placed 71 monuments; and has a total of 72 project currently. "Woody" is the sole surviving Marine from WWII that wears the Medal of Honor. To this day he continues his commitment through his active engagement in recognizing and commemorating the service and devotion to duty of our service men and women.
For more information about this project, please visit http://hwwmohf.org/
Update: On June 29, 2022, Woody passed away at the age of 98.  His Foundation will continue to carry on his legacy.