SEE HOW SIMPLE IT CAN BE TO CHANGE ATTACHMENTS
With our mechanical models, the operator simply removes two bolts and a wedge bar, switches attachments, and reinserts the bolts. No fuss. The Positive-Locking Action prevents movement of the attachments. The entire procedure takes less than five minutes.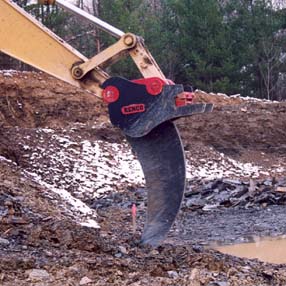 Above: A Kenco Heavy Duty Ripper designed to work with a Wedgebolt Coupler is being used by Oakridge Trenching and Excavation of Elkins, WV.
CONVERT YOUR ENTIRE INVENTORY OF PIN – ON ATTACHMENTS FOR EASY CHANGES ON YOUR MACHINE.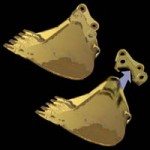 Remove the existing lugs from any of your current attachments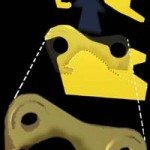 Make a pattern of the cutoff lugs onto the new attachment lugs and cut them out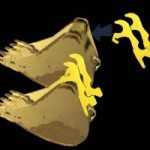 Weld the new lugs onto the bucket in place of the set you removed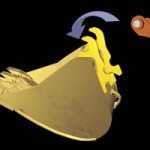 Cover with a fresh coat of paint, hook up to the coupler, and you've got a like-new attachment at just a fraction of the cost!
STOP POUNDING PINS
Pounding can damage your grease seals
Pounding can cause pins to mushroom
Pounding damages the end of your stick
Pounding is very time-consuming
Pounding requires at least two people