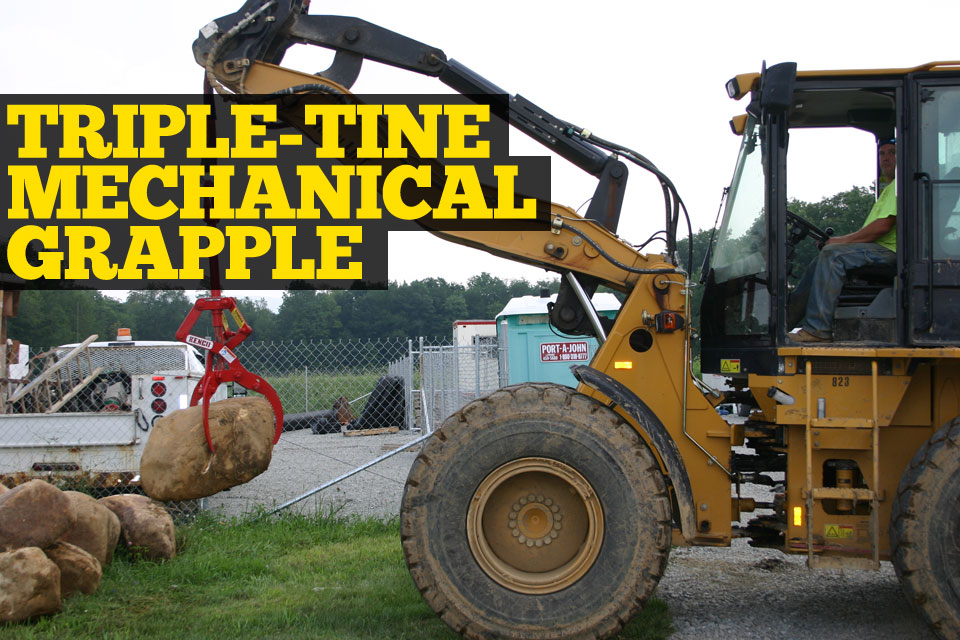 Kenco Triple Tine Grapple
Three points of contact lift irregular shapes such as rock and field stone. No additional hydraulics are necessary to put this attachment into your operation. Just hook a strap from the arm of your current machine to the lifting eye of the Triple Tine. Power is supplied by our exclusive actuator, which allows the device to grab and release automatically. The actuator is housed inside the tube assembly for durability. The Triple Tine is available in models to handle capacities from 3000 to 12,000 pounds, with custom models also available. Height restrictions may apply.
The Triple Tine mechanical grapple grabs irregular shapes like rock and stone, even heavy debris. Click to read testimonials from several of our customers.
The grapple has three curved arms that extend down from the body. This allows the lifter to obtain a safe grip on the object being lifted. The heavier the object, the tighter the device grabs on.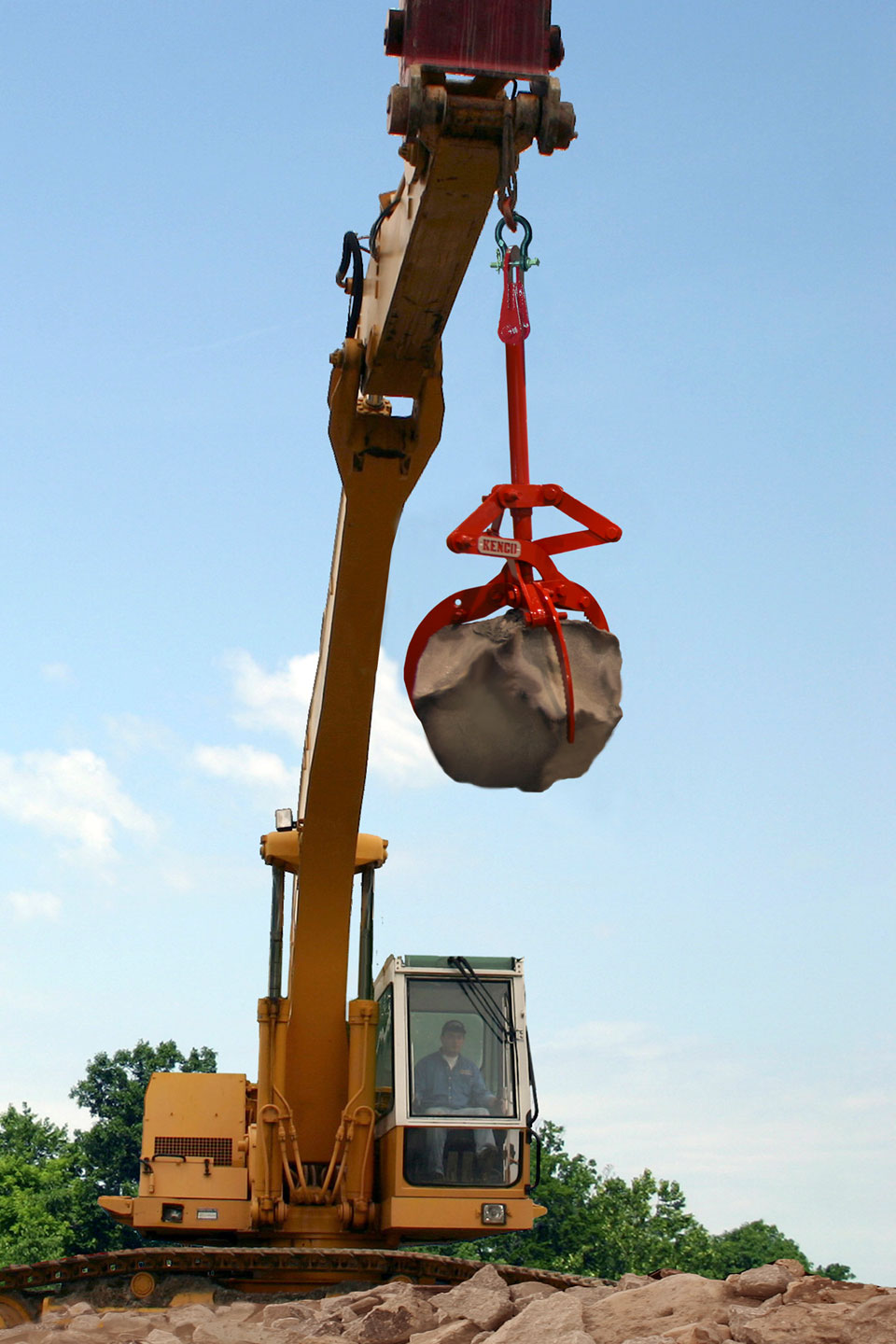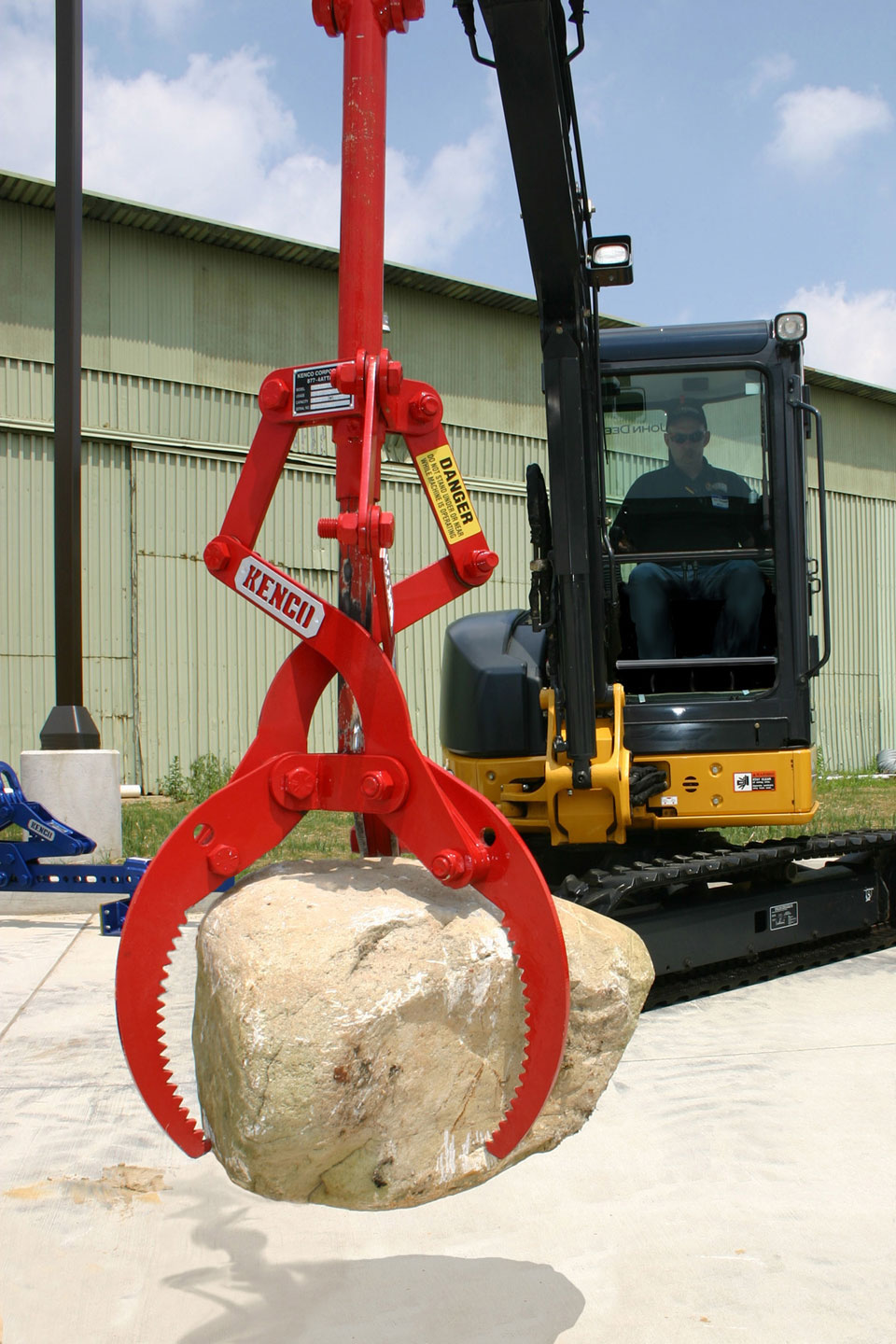 | | | | |
| --- | --- | --- | --- |
| Model | Weight | Capacity (lbs) | Range (inches) |
| MG3000 | 170 | 3000 | 0 – 30 |
| MG6000 | 300 | 6000 | 15- 40 |
| MG12000 | 800 | 12000 | 24 – 60 |