UNIQUE PATENTED DESIGN AVAILABLE IN 6000 OR 12000 POUND CAPACITY MODELS
This lifting device has a main body that is separate from the tines. Tines can be interchanged to match differing job needs.
Purchase just the Superlift body as pictured to the right, and configure it to become the attachment needed for the job. Tines are shown below.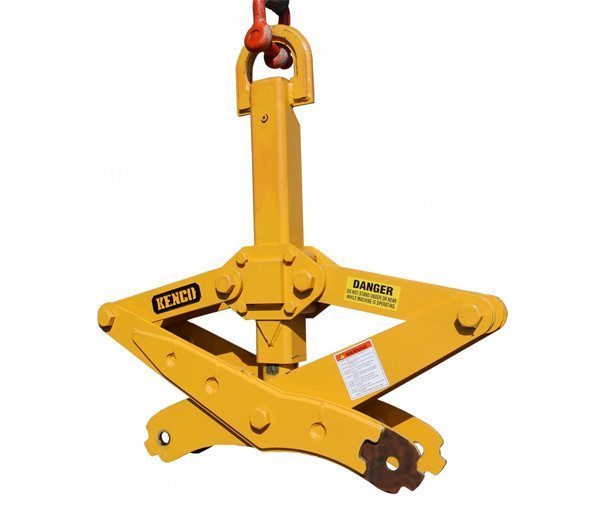 Shown above, the Superlift has 3 different sizes of pipe tines available to handle pipe OD from 15 inches to 72 inches. See chart below.
Shown above with log/debris tines. These tongs will even pick up loose debris. Grip ranges up to 42 inches.
Shown above with barrier lifting tongs. These tines are designed to safely grip concrete jersey wall. It has a range to handle 9 to 12 inches.
Block tines are also available in three sizes – choose the 24, 36, or 42 inch width.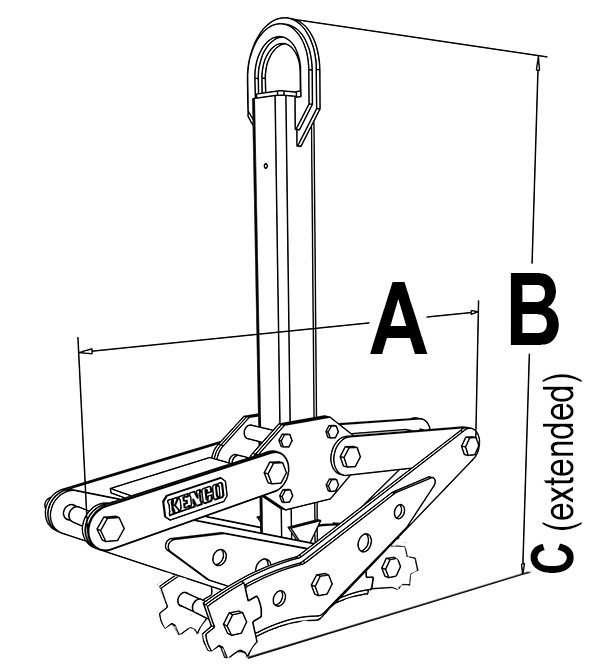 MODEL
A (WIDTH)
B (COLLAPSED)
C (EXTENDED)
SL6000
body only
44 inches
111.76 cm
45 inches
114.3 cm
65 inches
165.1 cm
SL12000
body only
44 inches
111.76 cm
56.5 inches
143.51
78 inches
198.12 cm
SIZE OF AVAILABLE TINE ATTACHMENTS FOR EACH MODEL
MODEL
BARRIER
(KL6T9)
LOG/DEBRIS SM
LL_DL
LOG/DEBRIS MED
LL_DL)
LOG/DEBRIS LG
LL_DL
PIPE SM
(PL SM)
PIPE MED
(PL MED)
PIPE LG
(PL LG)
SL6000
65 inch height
24 inch width
standard barrier wall
6 – 9 inch top
65 inch height
24 inch width
standard barrier wall
6 – 9 inch top
65 inch height
24 inch width
standard barrier wall
6 – 9 inch top
65 inch height
24 inch width
standard barrier wall
6 – 9 inch top
65 inch height
24 inch width
standard barrier wall
6 – 9 inch top
65 inch height
24 inch width
standard barrier wall
6 – 9 inch top
65 inch height
24 inch width
standard barrier wall
6 – 9 inch top
MODEL
BARRIER
(KL9T12)
PIPE
(PL15T31.5)
PIPE
(PL22T45.5)
PIPE
(PL48T72)
LOG/DEBRIS
LL_DL
BLOCK
(BL24)
BLOCK
(BL36)
BLOCK
(BL42)
SL12000
12 inch height
24 inch width
standard barrier wall
9 – 12 inch top
24 inch height
18 inch width
Grip Range
15 to 31.5 inches
36 inch height
18 inch width
Grip Range
22 to 45.5 inches
48 inch height
24 inch width
Grip Range
48 to 72 inches
36 inch height
24 inch width
Jaws open to 42 inches
24 inch block
36 inch block
42 inch block