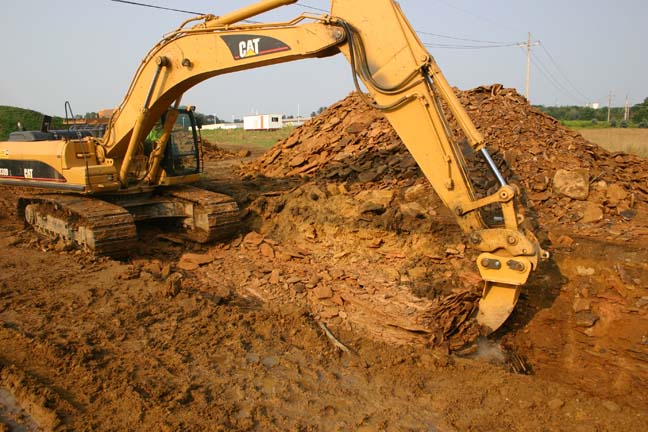 The Kenco Ripper breaks through the toughest soil conditions.
Kenco Ripper
The Ripper cuts quickly through rock, shale, and permafrost… it makes digging in hard soil easier and more productive. The Ripper is the perfect attachment to cut through any hard terrain that is encountered in your work environment.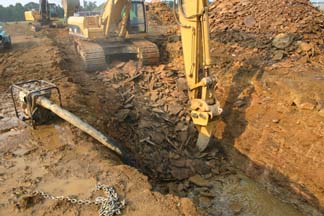 above: Anytime the soil conditions are less than desirable, a Kenco Ripper will give that extra mechanical advantage to shatter through the upper crust.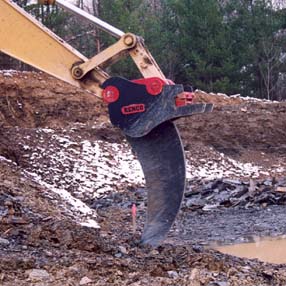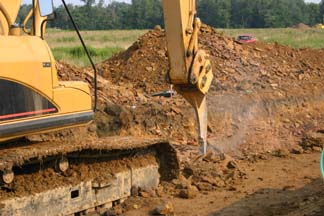 above: Laurel Management of Johnstown, PA is using a Kenco Ripper at an Industrial Park project.