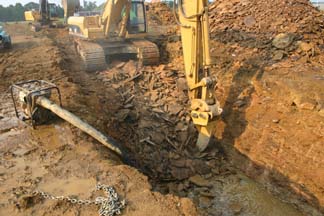 Above: Anytime the soil conditions are less than desirable, a Kenco Ripper will give that extra mechanical advantage to shatter through the upper crust.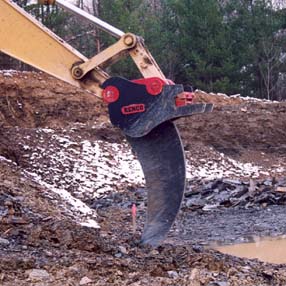 Above: Oakridge Trenching and Excavation of Elkins, WV is using the Kenco Ripper and our Kenco Wedgebolt Coupler System.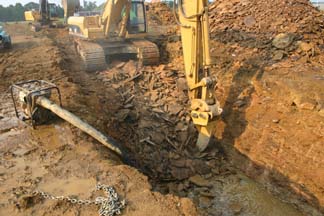 Above: Laurel Management of Johnstown, PA is using a Kenco Ripper at an Industrial Park project.