LIFT… MOVE…PLACE…SET… IN ONE CONTINUOUS MOTION WITH OUR ORIGINAL SERIES PIPE HOOK
The Pipe Hook is designed with a unique slide mechanism that allows the operator to pick the balance point for various loads. It can be used on ANY shape or type of 8 foot pipe section. These Kenco Pipe Hook models are available in capacities ranging from 9000 to 30,000 pounds, and larger custom sizes can be built upon request.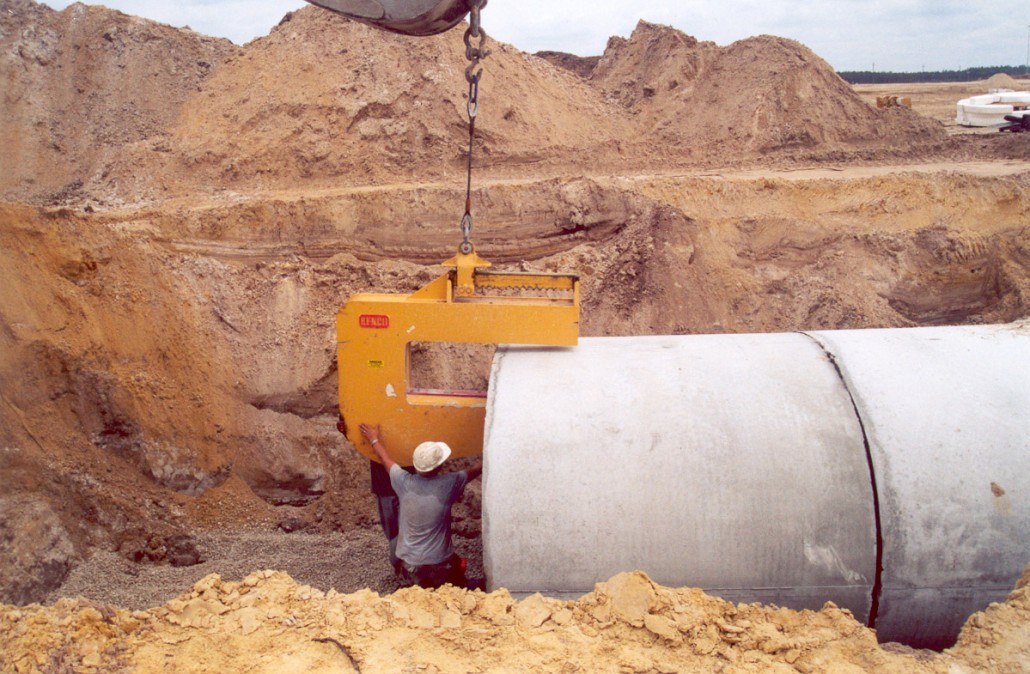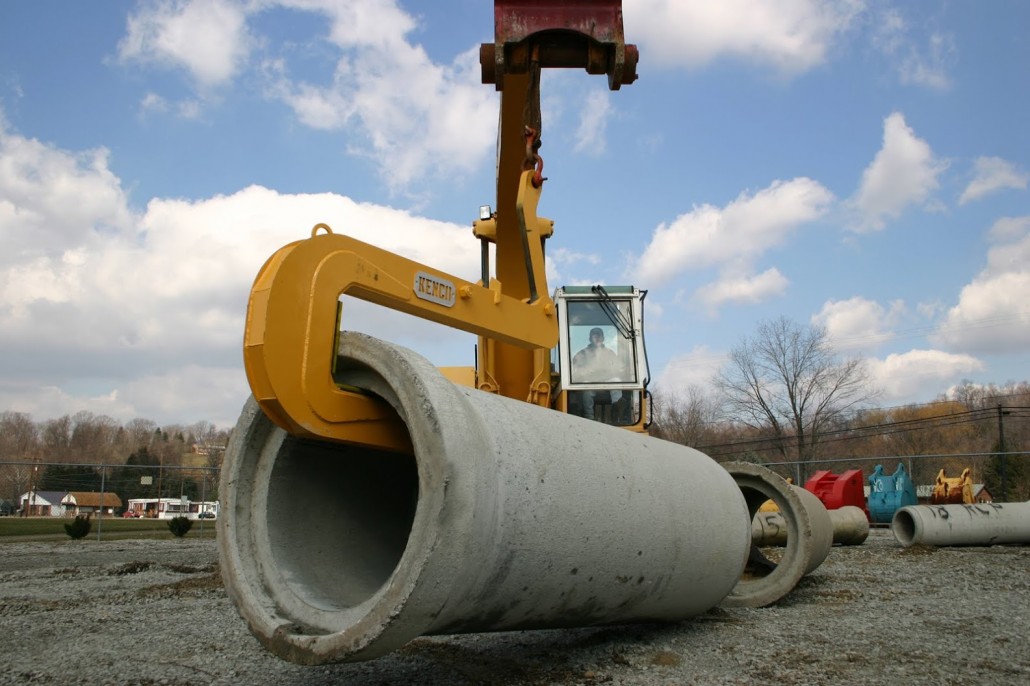 The only self leveler in the industry, this exclusive balancing mechanism is housed inside the hook body. The operator simply slides the hook fully into the pipe, then lifts and moves it to the destination. The weight of the pipe automatically levels itself. Self-leveling models are available up to 9000 pound capacities. The self-leveling mechanism is housed inside the body of the hook. Like the manual slide models, the self leveling pipe hooks can be used on ANY shape or type of pipe.
The Pipe Hook has made life alot easier for the employees and the operator…easier and less time-consuming
Hibbing Excavating, Inc. - Jim Bougalis
Hibbing, MN