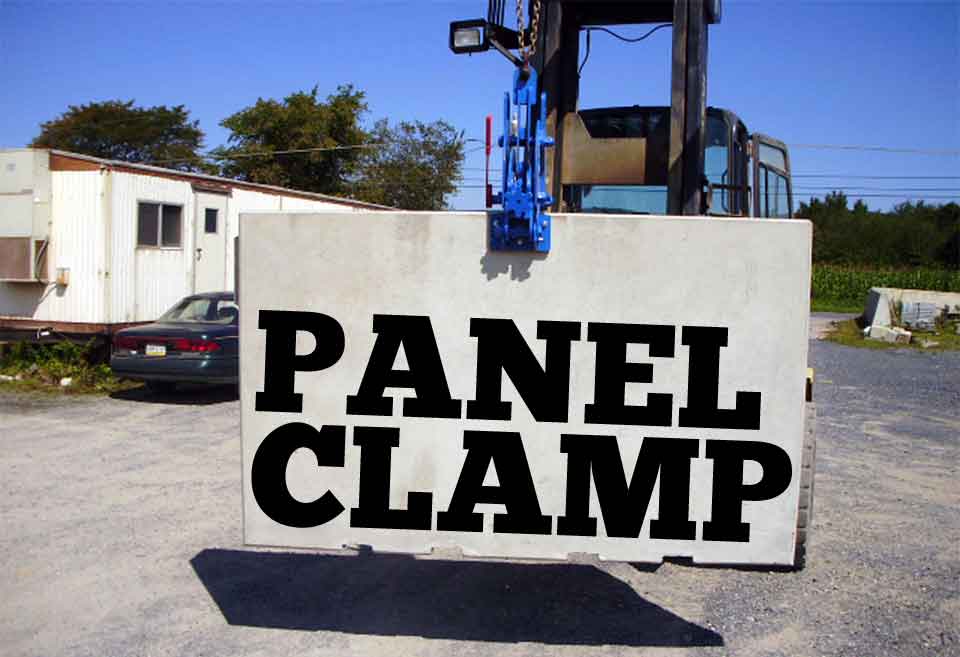 KENCO PANEL CLAMP
This extraordinary lifting device will rotate wall panels from a horizontal to a vertical position. No additional hydraulics are required! Just attach a strap from the stick of your machine and hook it up to the lifting eye of the clamp.
The device is attached to the wall panel. The jaws rotate to allow the machine operator to lift and place the wall panels a full 90 degrees, fast, safely and easily.
Spend less time struggling to get wall panels into position. Sound barrier wall projects can be completed quickly and safely with this custom lifting device. The jaws of the lifter are custom designed to meet your specific width requirements.
Mack Industries work crew used the Kenco Panel Clamp to unload a precast wall system at the Russell Township, OH project. Mack was contracted by MJ Builders, Inc. to install the foundation. The 6000 pound capacity Panel Clamps were attached in multiples to a spreader beam to handle portions of the wall, which ranged up 24,000 pounds depending on the length. Watch the video on Youtube