Kenco Hardrock and Special Purpose Buckets are available in absolutely any size and type. Kenco buckets offer these advantages:
T1 lugs with hardened Line-bored bushings
Heavy duty corner gussets
High strength abrasive resistant leading side edges
Hardened abrasive resistant cutting edges
Heavy duty teeth and adapters
Extra large high strength triangular torque member
Dual radius double rolled shell
Rolled backplate
Standard lifting eye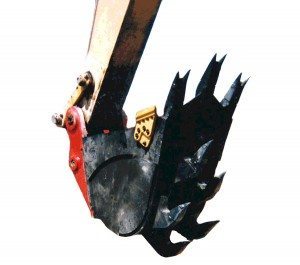 Cuts quickly through hard soil conditions and withstands intense digging requirements. Rock teeth extend below the bucket to rip hard soil, rock or shale. This allows the operator to load the bucket and loosen the next layer at the same time.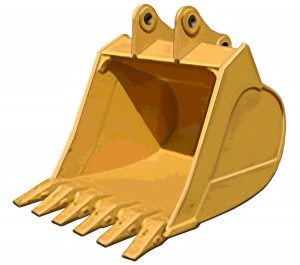 Designed and built for digging in extreme terrain. The extra heavy duty construction optimizes the machines breakout and crowd forces which reduces cycle times. Buckets come equipped with abrasion-resistant cutting edge, drilled for side cutters, high strength abrasion resistant side edges and corner bits. For additional durability you can opt for a T-1 liner and hard surfacing.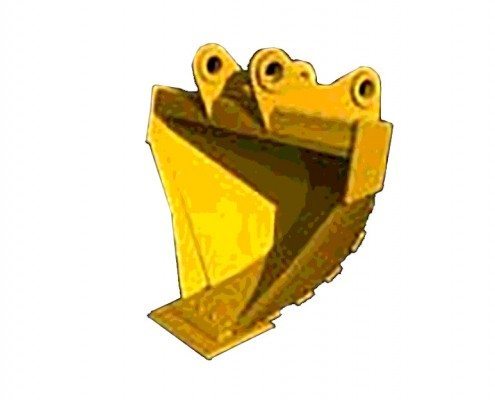 Heavy construction and available in drop center configurations. Standard sizes range from 18 x 60 to 42 x 84 inches. These buckets come with a either a bolt on edge or teeth. Custom configurations are available.
The V shaped design gives this bucket unprecedented penetration to dig through frost, shale, or rock. Heat treated alloy construction gives superior strength and wear in the roughest of conditions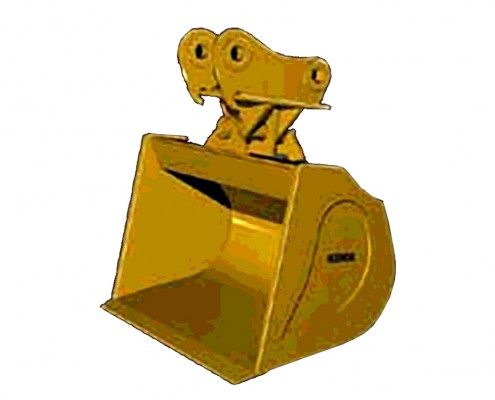 Features a 45 degree tilt both left and right. Excellent versatile tool for sloping banks for grade, ditch cleanup, and contour sloping. Available in sizes from 48 inches to 96 inches and of .5 to 4.25 cubic yards.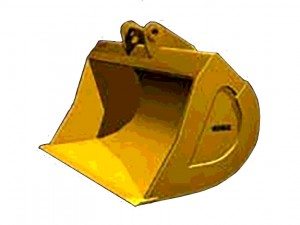 Open design for easy cleanout, cutting edge is drilled for bolt-on edge. Available in sizes from 48 to 96 inches width and of 7/8 to 5 7/8 cubic yards.